Geography & Sustainability Studies
National Ranking
NSU's Geography and Sustainability program is listed at No. 21 as part of College Rank's top 30 Best Bachelor's in Geography list.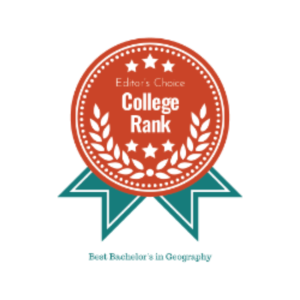 GEOGRAPHY

The study of geography focuses on the location of things in both the physical and human environments. The discipline seeks to understand the characteristics of places, the processes that produced those characteristics, and the interactions among places. Geography concentrates on the questions: "Where are things?" and "Why are those things where they are?" Geographers take this spatial perspective and combine it with knowledge from both the natural and social sciences. Location (spatial) analysis requires map interpretation skills, the ability to collect, evaluate, synthesize, and communicate information from a variety of sources and disciplines, and the capability to detect and explain spatial patterns and processes.
The geography major is a well-rounded, flexible, liberal arts degree and is good preparation for graduate work in geography or related disciplines. Students may select courses within the geography major to design a more applied program focusing on geographic techniques (such as Geographic Information Systems) and career-oriented courses; such an applied focus prepares students for careers in both the public and private sector of the economy. The department also offers a minor in geography.
Fall 2022 Classes
GEOG 2003
Food & Society
GEOG 2003
Human Dimensions of Environmental Change
GEOG 2003
Geography of Warrior Women
GEOG 2243
Fundamentals of Geography
GEOG 2253
World Regional Geography
GEOG 3813
Geographic Information Systems
GEOG 4053
Cartography
GEOG 4303
Historical Geography of the U.S.
GEOG 4623
Sustainability & Resiliency
GEOG 4951
Geography Capstone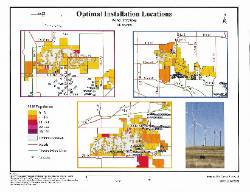 Student Created Map of Wind Turbines in Oklahoma
Contact Us:
Dr. Christine Hallman
Geography program coordinator, Haskell Hall Annex 228
Phone: 918-444-3528 or 918-444-3500
Email: hallman@nsuok.edu