RMERA Conference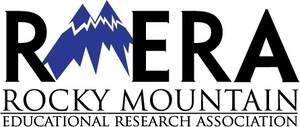 CALL FOR PAPERS
THEME: Gold Standards of Research - RMERA 50th Anniversary
General Information:
The Annual Conference of the Rocky Mountain Educational Research Association (RMERA) will be October 25-26, 2018 in Broken Arrow, Oklahoma, at the Northeastern State University Broken Arrow Campus. This Call for Papers is an invitation to submit proposals for possible inclusion in the program. Proposals are invited in three categories: (1) Research Presentation, (2) Symposia, and (3) Poster Session.
(1) Research Presentations:
Paper presentations are designed to share findings of a current or ongoing research activity. Each participant will make a 20 to 30 minute presentation followed by a question-and-answer period. Proposals should include:
a) Statement of the problem;
b) A summary of the methods to include a description of the data collection, instrumentation, analysis, and the subjects; and
c) Results and conclusions/implications of the study.
(2) Symposia: These sessions are 50 minutes in length and may include the extended/combined presentation of similar topics by multiple authors. Proposals for symposia should include an overview, summaries of all included papers, and suggestions for audience participation. The cover sheet for a symposium should list the organizer of the senior author and should include the title and presenter of each paper or topic.
(3) Poster Presentation: Posters are to be organized to permit informal discussion of research projects, innovative instructional or administrative techniques, or new types of instrumentation. Presenters will remain with their posters during the poster session. Proposals for posters should include a description of the topic, its significance, and methods used.
Submitting Proposals
To submit a proposal, email the proposal submission form and your proposal (limit to 250 words) using APA 6th edition format by the September 16th deadline to Dr. Jim Ferrell at ferrellj@nsuok.edu.
Award Categories
Should you choose to have your paper considered for an award, the entire paper must be submitted. There are two categories for consideration. The Junior Award is given to a first time presenter or graduate student. Previous presenters may compete for the Dale Johnson Quantitative Research Award. The winning paper in the Junior category will be presented at the Annual Meeting of the American Educational Research Association (AERA) in 2019 in Toronto, Canada. The winning quantitative research presentation will receive a small honorarium.
Participation Requirements
All primary authors and co-authors must be registered for the conference and be members of the RMERA in order to have their proposals reviewed and included in the final program. (Membership is included in the registration fee.)
Participants should bring at least 15 copies of their presentation for distribution. A separate copy of the entire paper must be available to RMERA for archival purposes.
A computer, overhead projector, and screen will be provided in the presentation rooms.
Proposal Deadline: September 16, 2018 Notification of Acceptance: September 28, 2018.
Click here to download the proposal form.