Criminal Justice Faculty
Criminology, Justice Studies, and Global Security Faculty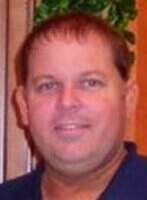 Clark, Dr. John W
Professor and Chair
Tahlequah
Dr. Clark has been in academics for a number of years. His research examines the interaction of psychological concepts and principles in the criminal justice system. The centerpiece of his research is jury decision making. Since 2000, Dr. Clark has surveyed and or interviewed over 30,000 summoned jurors. Currently, he is conducting research on the interaction between neuroscience and the courts. Driving this research are two questions. First, to what degree is a defendant culpable when neuroscience evidence demonstrates a brain abnormality? Second, what is the courts position on the use of neuroscience evidence? An additional area of research that is beginning to take shape is juvenile Miranda warnings. The focus here is Miranda misconceptions and acquiescence among school-aged youth. His scholarship includes four authored or co-authored books, publications in such journals as Criminal Justice and Behavior, Law and Human Behavior, Behavioral Sciences & the Law, Law and Psychology Review, the Journal of Criminal Justice, Criminal Law Brief, Criminal Law Bulletin, Texas Hispanic Journal of Law and Policy, Southwest Journal of Criminal Justice, Court Call and Journal of The Legal Profession, Psychology, Public Policy and Law, Psychiatry, Psychology and Law, Victims and Offenders, and Personality and Mental Health. His research on juries has led to him being interviewed by the New York Times on several occasions.
---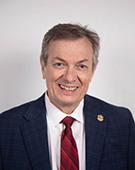 Fitzgerald, Brett
Associate Professor
Tahlequah
Brett A. Fitzgerald is an Associate Professor of Criminal Justice, Homeland Security and Legal Studies at Northeastern State University in Tahlequah, Ok. Prior to his faculty position he spent ten years as a Juvenile Justice Specialist with the Oklahoma Office of Juvenile Affairs. Dr. Fitzgerald received his Masters in Criminal Justice Administration and Bachelors of Arts degrees from Northeastern State University. He received his Ph.D. in Public Policy (Juvenile Justice) from the University of Arkansas in Fayetteville. Dr. Fitzgerald has served as Chairman of the Youth Council for the Eastern Oklahoma Workforce Investment Board and is a team member for the Youth Drunk Driving Program through Integris Health. Dr. Fitzgerald has served on the OJA Casework Excellence Initiative (CEI) Task Force and the CEI Policy Task Force. He has been a panel presenter to the Governors Council on Youth. He has served as the OJA liaison for the Cherokee County Juvenile Drug Court Program. He is the Chairman of the Cherokee County STAR Program. He has served as a team member of Cherokee County Systems of Care program and serves on the advisory committee for the Talking Leaves Job Corp program. He also serves on the board for the Tahlequah Public Schools Alternative Education program.
---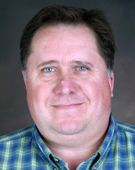 Hall, James
Associate Professor
Broken Arrow
James Buster Hall has over 30 years law enforcement experience and has been witness to floods, tornadoes, fires, earthquakes, terrorism, war, and even an erupting volcano. Along the way he earned a degree in Philosophy from Oklahoma State University and a law degree from the University of Oklahoma. He continues his interests in terrorism and intelligence studies while teaching Homeland Security and serving his church, Sand Springs UMC, as Volunteer in Mission leader.
---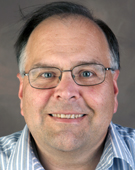 Hasselman, Dr. Raymond
Professor
Broken Arrow
Ray served many years as an attorney, administrator, trial attorney, and first assistant prosecutor. He has been with the Department of Criminal Justice, Legal Studies, and Homeland Security since August 2010. He serves on the Faculty Council as the Broken Arrow faculty representative. Dr. Hasselman also serves on the Advisory Board for the Paralegal program at Tulsa Community College and as NSU Department representative to the American Association for Paralegal Education. Ray received his J.D. from Tulsa School of Law.
---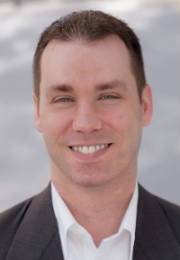 Hurst, Dr. James
Assistant Professor
Tahlequah
James Hurst is an Assistant Professor in the Department of Criminology, Justice Studies and Global Security at Northeastern State University. He received his B.A. (2007) in Psychology, M.A. (2014) in Criminal Justice, and Ph.D. (2020) in Criminal Justice from the University of Arkansas at Little Rock. His research interests include perception and fear of crime, environmental criminology, campus safety, crime prevention, crime mapping, and drug use.
---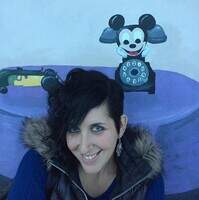 Lasky, Nicole V.
Associate Professor
Tahlequah
Dr. Lasky joined the department in 2016, following the completion of her Ph.D. from the University of Cincinnati School of Criminal Justice. Dr. Lasky also holds an M.A. from the University of Chicago and a B.A. from Smith College. Her primary areas of interest are crime prevention, qualitative research, active offender research, victimology, and sexual assault victimization. Her research has been published in Deviant Behavior, Security Journal, Psychology of Violence, and Youth Violence and Juvenile Justice, among other peer reviewed journals and solicited book chapters. She is currently involved in two large-scale mixed-methods research projects on the topics of child sexual abuse and drugging, and is editor in chief of the new journal Crime & Human Behavior.
---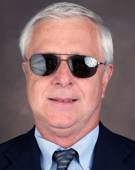 Wilds, Dr. Michael
Professor
Broken Arrow
Mike is a Professor of Criminal Justice, Homeland Security, and Legal Studies at Northeastern State University. He is also Director of NSU's Crime and Justice Institute, the NSU-HLC Administrative Liaison, NSU-HLC Assurance System Coordinator, and Editor for the Northeastern Contemporary Crime and Justice Journal. He has received the NSU Circle of Excellence Award for service, A Citation of Commendation as the "Teacher of the Year for 2013 from the Oklahoma State Legislature, and Several service awards from community and professional organizations. He is licensed to practice law in Oklahoma, Washington D.C., the federal courts in Oklahoma, and the U.S. Supreme Court. Mike is also Editor for the Q&A: The Newsletter for the Criminal Law Section of the Oklahoma Bar Association, Associate Editor for The Gauntlet (Law Journal for the Oklahoma Criminal Defense Lawyers association, a Peer Reviewer for Quality Matters, a Peer Reviewer for the Higher Learning Commission, a Mentor for the HCL Persistence and Completion Academy, and a Curriculum Review Board Member of the Council for Law Enforcement and Training (a legislatively created position appointed by the Chancellor of the Board of Regents for Oklahoma).
---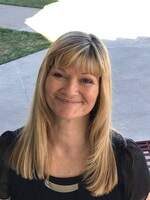 Doyle, Dr. Rebekah
Assistant Professor
Rebekah is a Assistant Professor in the Department of Criminology, Justice Studies, and Global Security at Northeastern State University. Dr. Doyle received her Ph.D. in Public Health from Walden University and received her M.S. in Emergency Management and Homeland Security from Arkansas Tech University. While working for the Oklahoma State Department of Health, Rebekah served as Homeland Security Region V Emergency Preparedness and Response Bioterrorism nurse and on the Office of the Assistant Secretary for Preparedness and Response (ASPR), Hospital Preparedness Program (HPP) grant review board. Dr. Doyle is an Oklahoma Public Health Leadership Institute Fellow and currently serves as chair-elect for the Emergency Preparedness and Response Section of the Oklahoma Public Health Association. Dr. Doyle's primary areas of interest include terrorism, public health and crime, life-course criminology, maternal-child health and child maltreatment, and public policy.
---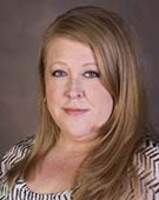 Proctor, Dr. Amy L
Associate Professor
Broken Arrow
Ph. D Criminal Justice, Sam Houston State University (2016)
M.A. Criminal Justice, University of Arkansas, Little Rock (2007)
B.A. Criminal Justice, University of Arkansas, Little Rock (2002)
Areas of Expertise:
Native Americans and crime and victimization; fear of crime; criminology; research methods.
Dr. Proctor joined the faculty in 2008. Her research interests include the intersection between race, specifically Native Americans, and gender with crime and victimization. She has traveled to over 12 federally recognized Indian reservations across the United States conducting qualitative research regarding the nature and extent of drug use and distribution in Indian country, as part of the Tribal Methamphetamine Initiative. She has also worked as a consultant with the Bureau of Indian Affairs, Tribal Justice Services and the U.S. Senate Committee on Indian Affairs. Her current research is quantitative in nature and focuses on fear of crime and victimizing among college students on campus; specifically, whether there are any notable differences between Native American and non-Native American college students.
SOCIOLOGY FACULTY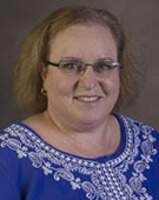 Edwards, Dr. Jennifer
Professor
Tahlequah
Dr. Jennifer Edwards received a B.A. degree in Sociology from California State University, Stanislaus. She earned a Master of Science degree in Criminology from Fresno State University, and a Ph.D. in Sociology from Oklahoma State University. Dr. Edwards joined the faculty at Northeastern State University in 2003 and currently serves as a professor in the sociology program. She also serves as the coordinator of the B.A. in sociology and the M.S. in criminal justice. Dr. Edwards teaches various sociology courses such as criminology, social research methods, sociology of gender, sociology of religion, urban sociology, and social psychology. Her research interests include intergroup conflict, the relationship between rituals and power in various cultural settings, and criminology (conflict resolution and restorative justice). Dr. Edwards lives in Tahlequah with her husband, Jim, and daughter, Natalie. She enjoys traveling and spending time with family and friends.
---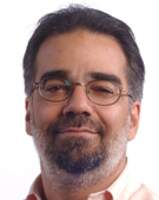 Langsam, Dr. Adam
Professor
Tahlequah
Dr. Langsam is a full professor of Sociology. He has been teaching at NSU since 2000 and teaches courses that deal primarily with deviance. This includes, the Sociology of Deviant Behavior, Social Problems, Juvenile Delinquency, and Corrections. Dr. Langsam is well published, co-authoring many articles and books.
---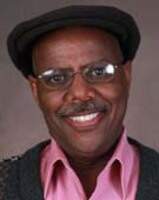 Kidanemariam, Dr. Ande
Professor
Broken Arrow