Bachelor of Special Education Mild Moderate Disorders
B.S.Ed. Special Education - Mild/Moderate Disorders
Teacher candidates earning a Special Education degree learn effective strategies to teach students with varying disabilities on all different levels. Teachers will be
skilled in all core content areas. This unique major will allow teacher candidates to
be highly qualified in both Special Education and Elementary Education enabling
them to be more marketable as highly qualified teachers in schools.
Degree Availability
TRANSFERRING TO NSU?
Program Chair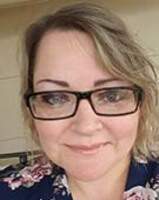 Dr. Jarilyn Haney

haneyjw@nsuok.edu
918-444-3786