NSU Drama Faculty
Dr. Robyn Pursley
Professor of Drama / Assistant Dean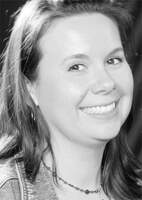 Robyn is a Professor and Coordinator of Theatre for Northeastern State University Drama. She also serves as an assistant dean for the College of Liberal Arts. A native Oklahoman, Robyn completed her bachelor's degree in theatre at NSU in 2000. She went on to Oklahoma State University where she received her master's degree in theatre in 2003, then to the University of Arkansas where she received her Ed.D. in Higher Education in 2011. Her aspiration to return to the program that ignited her passion for theatre came to fruition as she was hired into a faculty position in the Drama program at NSU. In her time as a faculty member at NSU Robyn has directed many plays and musicals, her favorites including Little Shop of Horrors, Noises Off, Who's Afraid of Virginia Woolf?, and The Goat, or Who is Sylvia? She also directs an annual Children's Theatre production offered to elementary schools in the surrounding area. During the summer season, she serves as the Artistic Director for the River City Players music review production series.
Christopher Miller, M.F.A.
Professor of Drama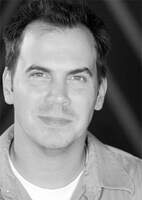 Christopher joined the Drama faculty of NSU in August 2009. Prior to this, he taught in various colleges and universities across the country and subsequently worked as a freelance writer and story analyst in Los Angeles. While his primary area of concentration is in playwriting and screenwriting, Christopher also enjoys directing and acting whenever possible. He holds a B.A. Theatre Arts from Barat College of DePaul University and an M.F.A. in Creative Writing from Arizona State University.
Scott Pursley, M.F.A.
Associate Professor / Technical Director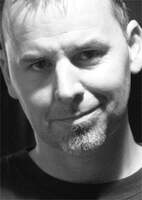 Scott is an Associate Professor/Technical Director for Northeastern State University Drama. In his time with NSU Drama he has designed lights for over 50 productions, designed sound and set for over 30 productions, and has directed multiple plays. Scott has worked in film and theatre all across the country and worked with many acts including Sandy Duncan, The All American Rejects, Carrie Underwood, James Earl Jones, and Vince Gill. Scott is from McAlester, Oklahoma and graduated from McAlester High School. He has a Bachelors Degree in Speech with an emphasis in Theatre from NSU and a Masters in Fine Arts in Film Production from the Academy of Art University.
Scott is a member of the United States Institute of Technical Theatre, the University Film and Video Association, the Pixel Corps, the San Francisco Film Society, and the Oklahoma Speech, Theatre, and Communication Association.
You can also friend Scott on Facebook and follow him on Twitter, Google+, and LinkedIn.