Support Services
Support Services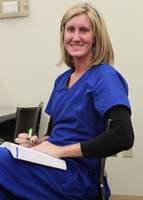 Learning doesn't stop in the classroom. The College of Extended Learning at NSU offers expanded support services, including:
Admission-to-graduation advisers
Our advisers will help you assess your previous transcripts, find the program that fits your goals, assist you in enrolling each semester and keep you on track until commencement. Our advisers are here to answer your questions and they connect you to the appropriate resources to meet your educational needs.
Extended hours at writing center and libraries
NSU's writing center provides support to student writers from all disciplines and with varying abilities. For information about the Tahlequah center, visit the writing center website. Hours for the Broken Arrow campus are:
Monday and Tuesday: 11 a.m. - 8 p.m.
Wednesday and Thursday: 11 a.m. - 7 p.m.
Friday: 2-5 p.m.
A library is available on all three NSU campuses. Hours for each location are posted on the library website.
Online tutoring
Students enrolled in online courses through Blackboard have anytime, anywhere access to tutors in a variety of subjects. Blackboard's "Smarthinking" service connects students to tutors for back-and-forth Q&A or live sessions.
Adult learner study groups
The Division of Student Affairs presents the opportunity for non-traditional students to form adult study groups. Student Affairs will provide a location and snacks for study time. To set up a group, contact Student Affairs at 918-449-6149.
Student Affairs
For more information about support services and opportunities to get involved, including volunteer work, visit the Division of Student Affairs.