Occupational Therapy Faculty and Staff
Occupational Therapy Faculty
Sydney Dorrough, OTD, OTR/L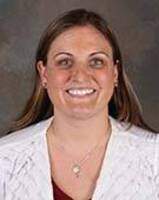 Program Director/Clinical Assistant Professor
Mike Synar Center 215
Muskogee
918-444-5219
dorrougs@nsuok.edu
Dr. Dorrough has been an instructor in the Occupational Therapy Program at Northeastern State University since 2013. She was born and raised in Tahlequah, OK, and graduated from Tahlequah High School. She completed her undergraduate studies at the University of Oklahoma and graduated with her masters in occupational therapy from the University of Oklahoma Health and Sciences Center in 2008. She graduated with her doctorate in Occupational Therapy from University of Kansas Medical Center in Fall 2019. Her experience includes working as an occupational therapist in skilled nursing facilities, school systems, and home health settings in northeastern Oklahoma as well as the Oklahoma City area. Her interests include pediatrics, specifically school-based practice.
Margaret Bates, OTD, OTR/L, CEAS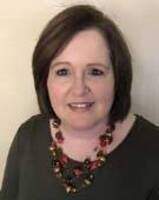 Academic Fieldwork Coordinator, Clinical Assistant Professor
Mike Synar Center 213
Muskogee
918-444-5218
bates01@nsuok.edu
Dr. Bates joined NSU faculty as a full-time instructor in the fall of 2016 after transitioning from private practice. She graduated summa cum laude with a BA in Sociology from Southeastern Oklahoma State University in 2002 and earned a Masters of Occupational Therapy (MOT) degree from Texas Woman's University in 2004. In November of 2005, she co-founded a private therapy practice in rural Oklahoma serving home health clients, schools, adult and pediatric outpatients, and a long-term acute care facility. Dr. Bates remained active in the management of her company for 11 years, served as the Occupational Therapy Clinical Director, supervised COTAs and staff, and practiced in multiple settings. After joining NSU faculty, Dr. Bates returned to Texas Woman's University for a post-professional Doctor of Occupational Therapy (OTD) degree, which she completed in May of 2019. Research interests include interprofessional education, developmental vision and its impact on education, non-pharmaceutical therapeutic intervention for ADHD/ADD, and Advocating for the occupational therapy profession. Dr. Bates is an active member of OKOTA and AOTA and is a strong proponent of practicing authentic occupational therapy.
Dr. Julie Estes, OTD/OTR/L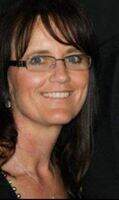 Clinical Assistant Professor
Mike Synar Center, Room 212
Muskogee Campus
918-444-5232
estes09@nsuok.edu
Dr. Estes joined our faculty as a full-time instructor summer of 2019, and she has several years of teaching experience in the Occupational Therapy Assistant Programs. She earned her Masters of Occupational Therapy from Belmont University in Nashville in 2014 and received her Doctorate of Occupational Therapy from Rocky Mountain University of Health Professions in Provo, Utah. Her experience includes working as an occupational therapist in adult and pediatric settings, including schools, skilled nursing facilities, home health, acute, and inpatient rehab, and long-term critical acute care. Her interests include occupational therapy's role in health and wellness and alternative treatment methods for chronic illness.
Occupational Therapy Staff
Jenney Fleming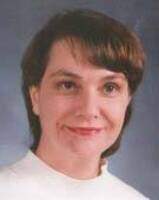 Administrative Assistant
Mike Synar Center 214
Muskogee
918-444-5216
flemi001@nsuok.edu
Jenney Fleming has an A.A. in general studies from Bacone College in Muskogee. Prior to joining the Occupational Therapy Program in 2014, Fleming worked as an Administrative Technician for a state agency. She works as part of a team, supporting the program's director, faculty, and students.