College of Liberal Arts News and Events
We are excited to start the Fall 2020 semester!
Specific information about events offered by the College of Liberal Arts is unavailable at this time.
Please check-in with our social media pages for regular updates!
We are working diligently to plan and provide the diverse array of activities you have come to expect from the College of Liberal Arts!
English Professors Publish Works
Dr. Christopher Flavin, Associate Professor of English, authored a book titled Constructions of Feminine Identity in the Catholic Tradition: Inventing Women. The book examines the ways in which late classical medieval women's writings serve as a means of emphasizing both faith and social identity within a distinctly Christian, and later Catholic, tradition, which remains a major part of the understanding of faith and the self. Flavin focuses on key texts from the lives of desert saints and the Passio Perpetua to the autobiographies of Counter-Reformation women like Teresa of vila to illustrate the connections between the self and the divine.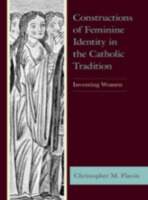 Christopher Murphy, Associate Professor of English authored a poetry piece titled Fender, Caddy, Finn, Fender that was published in Spartan, a journal of minimalist prose. The piece is a semi-autobiographical tale about a lonely man and puppy companion. He also published a second piece titled The Ladies at the Armory with Ghost Parachute.