Alumni Activities
NSU Music Alumni
We are currently gathering information about NSU music alumni for future publications. If you would like to be included, please enter your information below. Please send us your current employment status along with current contact information. We are happy to publicize this information on this webpage.
Please watch this page for regularly updates.
Recent Alumni News:
Margaret Michka (BA Music Performance 2019) is pursuing a Masters degree in performance at Southwestern Oklahoma State University.
Annie Lindsay (BA Music Business 2018) is pursuing a Masters in Accounting at Oklahoma State University
Trevor Downey (BME 2018) is pursuing a Masters degree in Music at the University of Oklahoma.
Ashley Sallee (BME 2017) graduated from the University of Central Oklahoma with a Masters of Music Education degree and is teaching 5 th grade music in the Deer Creek School District.
Hayley Lutz (BME 2016) is pursuing a degree in law at the University of Tulsa.
Joe Barger (BA Jazz Studies 2016) recently graduated with a M.M. in Jazz Studies from University of Central Oklahoma and accepted a position teaching for Western Heights Public Schools.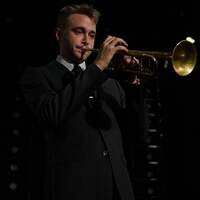 Austin Stunkard (BA, Jazz Studies 2015) is a graduate teaching assistant, pursing a Masters in Music at University of Central Oklahoma.
Dylan Peters (BME 2015) is music teacher at Roosa Elementary School in Claremore, OK.
Tyler Acord (BME 2015) is the Director of Vocal Music at Union Public Schools 6th/7th Grade Center. Mr. Acord was a student of Robert Daniel.
Stephanie Castor (BME 2015) received her Masters degree in Music Performance and Literature at The University of Western Ontario in 2017. She currently serves as the Assistant Band Director at John Tyler High School in Tyler, TX where she directs the Symphonic Band and the Jazz Ensemble.
Roger Hoverson (BA Performance 2015) teaches private flute and is an independent artist in Denton, TX.
Amanda Jespersen (BA, Musical Arts 2014) teaches flute at the Toumayan School of Music in Broken Arrow.
Shane Johnston (BME 2014) teaches MS/HS band in Geary Public Schools in Geary, OK.
Daniel Frerichs (BME 2013) is the Director of Vocal Music at Union Public Schools 8th Grade Center. He previously taught secondary vocal music in Wagoner and Broken Arrow Public Schools. Mr. Frerichs was a student of Robert Daniel.
Brittany Richardson (BME 2013) After receiving a BME from NSU, Brittany went on to graduate work as a graduate assistant at the University of Central Oklahoma. During her graduate studies, Brittany studied instrumental conducting under Dr. Brian Lamb and horn under Dr. Peggy Moran. While there, she worked with composers like David Malanka and Sam Magrill. Currently, Brittany serves as assistant director of bands at Hilldale Public Schools in Muskogee, OK. Richardson was a student of Dr. Jason Dovel.
Tracy Patterson, BA Performance, is Assistant Professor of Saxophone and Woodwind Chair at Winthrop University in Rock Hill, SC, where he directs the award-winning Winthrop University Swingin Eagles Jazz Ensemble, teaches applied saxophone, and coaches saxophone chamber ensembles.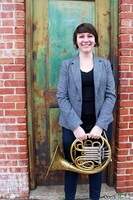 Sarah Morrow (BA Performance 2012, horn) Sarah Morrow is a community music program manager and freelance chamber musician in Chicagoland. Currently, Sarah leads two community music programs totaling approximately 75 students for The People's Music School, a tuition free not-for-profit music education organization operating in underserved communities in Chicago. As a core faculty member, Sarah is an active educator teaching beginning and advanced high brass students and music theory. She also coaches advanced level chamber music and conducts an intermediate wind ensemble. Eager to explore the horn outside the orchestra, she currently performs with the Third Stream Brass Trio and S2, a project for horn and violin. Sarah seeks to expand the repertoire and acceptance for the horn in a variety of nontraditional contexts from experimental music and jazz to therapeutic music in medical centers.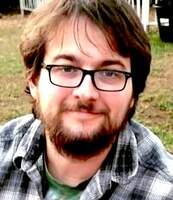 Daniel J. Thompson (BA Performance 2011), studied piano performance with Professor Ron Chioldi at NSU and was active in the jazz studies program. After graduating, he received an M.M. in Composition from the University of Arkansas in 2013 and a Ph.D. in Music Theory and Composition from Florida State University in 2017. During his graduate studies, Daniel studied composition with Ladislav Kub k, Ellen Taaffe Zwilich, and Robert Mueller; computer music with Clifton Calendar and Mark Wingate; and jazz piano with Bill Peterson. Beginning Fall 2017, he will be serving as Visiting Assistant Professor of Music Theory at the University of Iowa, where he will be teaching undergraduate music theory courses and graduate courses in music analysis. Outside of the classroom, Daniel is active as a scholar of musical semiotics and hermeneutics (drawing from philosophy, critical theory, and psychoanalysis) and his dissertation examines these perspectives in the context of hard bop, an Afro-centric jazz genre of the late 1950s and early 60s. Daniel remains active as a composer of electroacoustic and algorithmic music, and his work has been performed at venues such as the Dimenna Center for Classical Music in New York City, Ishimori Hall in Tokyo, Japan, and most recently his work remnants for clarinet and live electronics was performed at the 2017 Florida State University Festival of New Music. He is married to his college sweetheart and fellow NSU alumnus, Neely Thompson, and together they have three children: Olivia, Rosemary, and Ethan.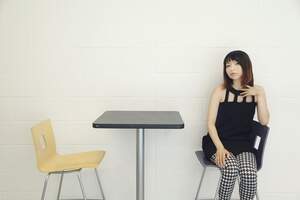 Michiko Saiki (BA Performance 2011, piano) Japanese-born pianist and multimedia artist Michiko Saiki is a passionate advocate of contemporary music and art. She actively promotes contemporary music and living composers by giving concerts, lectures, and workshops. As a soloist, collaborative pianist, and improvisor, Michiko has been invited to perform at various venues including Spectrum NYC, Toledo Museum of Art, Oberlin Conservatory, University of Pittsburgh, Kent State University, University of Louisville, and University of Kentucky. She recently completed two concert tours featuring fearless programs of contemporary music exploring the themes of Resonance and The Vocalizing Pianist in the 2015-2016 season. Michiko's bottomless curiosity and hunger for self-expression led her not only to pursue her career as a pianist but also as a multimedia artist. Using experimental video and photography techniques, she explores hidden qualities of her body and voice. Her first video piece a...i...u...e...o has been screened in numerous international film festivals and won First Place in the Without Word Film Festival in Metz, France in 2014. Her early training both as a pianist and singer and her career as a multimedia artist allows her to be a unique interpreter of music. Her endeavors to master artistry in both music and art continue to challenge both herself and the audience through her innovative style of expression. Michiko has earned her DMA in contemporary music with the specialization in piano performance from Bowling Green State University, in Bowling Green, OH. At NSU she studied piano with Dr. Chioldi.
Sarah Clemmens (BME, 2011) is the Director of Choirs at Pryor High School in Pryor, OK.
Sara (Burns) Lambert (BME, 2011) is the Director of Bands at East Central High School in Tulsa
Kyle Williams (BA, Music (Business), 2010) is a performing artist with the MusicLynx Network in Tulsa, OK. He also performs with the band, Willyecho.
Stephen Clark (BA, 2010) left NSU to pursue a Masters of Music degree from Oklahoma City University. He is now pursuing a Master of Musical Arts degree from the prestigious Yale University. He is establishing a promising career as a bass-baritone in opera. Clark was a student of Dr. Robert Daniel.
Michael Black (BME, 2009) is currently serving as the Director of Bands and Instrumental Music at Franklin College in Franklin, Indiana, where his responsibilities include conducting the Franklin College Wind Ensemble, Franklin College Athletic Bands, and Franklin College String Ensemble, as well as teaching applied brass lessons. Prior to his appointment at Franklin College Michael was a Graduate Teaching Assistant at the University of Kentucky where he guest conducted the Wind Symphony, Symphony Band, and Concert Band, functioned as an assistant director of the Wildcat Marching Band, and directed the Women's Basketball and Volleyball Bands. Michael received the Doctor of Musical Arts degree in wind band conducting from the University of Kentucky where he studied conducting with Dr. Cody Birdwell. Michael's dissertation document focuses on the wind band music of composer Steve Danyew. Prior to the University Kentucky Michael served as a Graduate Teaching Assistant at the University of Connecticut where he received a Master of Music degree in conducting. While at the University of Connecticut Michael worked with the University of Connecticut Marching Band, directed the pep band at men's and women's basketball games (including a trip to the final four and national championship game), and guest conducted the Symphonic Band and Concert Band. Before attending graduate school Michael served as the Director of Bands at Panama High School in Panama, Oklahoma. Michael is an honorary member of Kappa Kappa Psi and Tau Beta Sigma, has received numerous academic achievement awards, and is in demand as an adjudicator and clinician for wind bands. He currently resides in Franklin, Indiana with his wife, and NSU elementary education alumna, Caroline and son Cade.
Aaron Hollon (BA, Jazz Studies, 2008) plays trombone with Big League Tours and lives in New York.
Tiffany Davis (BME 2005) is Director of Vocal Music at Bixby Middle School. In addition, she teaches drama and also teaches private voice in south Tulsa.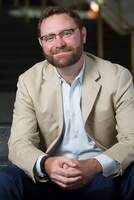 Bobby Asher (BA Performance 2004, trumpet) is the Senior Associate Director of the Artist Partner Program at The Clarice Smith Performing Arts Center at the University of Maryland, where he curates 25+ music, theater, and dance performances each season. He also directs other presenting activities, including the NextNOW Fest, a multi-day festival of performance and creativity by and for UMD students, which he conceived and founded in 2014. Now entering its fourth edition in 2017, the NextNOW Fest has become a campus tradition for Maryland students. He joined The Clarice in 2010 after serving as the founding managing and artistic director of the Bailey Performance Center at Kennesaw State University near Atlanta, as well as in positions at the Columbia Theatre at Southeastern Louisiana University and Spivey Hall at Clayton State University. He began his career in arts administration as a student and later full-time manager of the NSU Jazz Lab. Bobby was a member of the Association of Performing Arts Presenter's 2012 Leadership Development Institute cohort, and has served on numerous grant panels and committees. Along with his wife Hannah and ultra-hyper terrier Daisy, he is a proud resident of Prince George's County and the City of College Park, Maryland, and enjoys sailing, vegetable gardening, cooking, and curing meats in his spare time.
Shane Ohlson (BA, Music Business, 2004) of Wichita Falls, TX is a Registered Piano Technician of the Piano Technicians Guild. He specializes in tuning, regulation and rebuilding of pianos for private and institutional customers as well as his piano store. Shane is also a musical arranger, orchestrator and editor with Christian music publisher PraiseCharts. Some of his arrangements are available through Hal Leonard. Among many exceptional educators and mentors while at NSU, Shane was a piano student of Ronald Chioldi.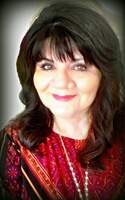 Jo Dee Davis (Tinkel) (BA Music Business, 2004, voice & piano), a native of Tulsa, Oklahoma, she desired to build a school of music based on business models she had observed in larger cities such as Dallas, Texas. She opened Miss Jo Dee's School of Music in a retail space in South Tulsa, which was located demographically in the fastest growing area of the Tulsa metroplex. In 2008, Ms. Davis incorporated the school renamed as Ovation University, (ovation.com) She offered piano, voice, and guitar, summer camps and pre-school music programs. Later she added a unique program based on contemporary worship models being introduced in churches and developed a study in piano keyboard centered on chords and improvisational style performance while staying rooted in theory and the necessity of sight-reading. In 2011, Ovation University became a founding school for the Royal Conservatory of Music Development Program, as well as the only assessment facility in Oklahoma for the program. The addition of the program brought a graded adjudicated assessment to the dedicated piano and voice student in the state. Ms. Davis also serves on the local and state level organizations of MTNA (Music Teachers National Association). She serves on the local board, TAMTA, as well as the executive committee and board for OMTA. She has served as Chair for many programs that promote musical excellence and proficiency, including TAMTA Sonatina Competition, Spindler-Lynch and Senior Scholarship auditions and OMTA District Auditions. She is also a founding teacher for the RCM Music Development Program. Ms. Davis is most pleased to see her students progress in their music studies and takes great delight to see them use their talents within the community. Ovation University, through the years has provided many venues and opportunities to promote performance. She has seen many of her students continue their music education at the university level, and has had several receive full scholarships in music. Ms. Davis considers her time spent at Northeastern State University finishing her education in the Music Business plan as one of the highlights in her lifelong studies. Performing the Vivaldi Gloria in Carnegie Hall in 2003 stands out as a highlight, but most memorable were the outstanding lectures in music history under Dr. Mark Bighley, music theory under Dr. Ron Chioldi and outstanding choral direction under former choral director Don Studebaker. She often tells her students and colleagues that studying music at Northeastern State University is the green emerald in the state of Oklahoma .exceptional and rare.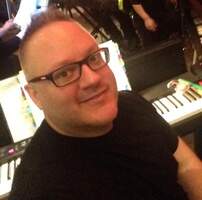 Jason E. Hill, (BA 2003) is a native of Muskogee. His instruction at NSU in Piano, Organ, Voice and Conducting have proved invaluable in his career as professional musician. Jason was first exposed to NSU's fine arts programs seeing River City Players every summer as a child back in the 1980s. He later performed in the cast of both Downtown Country and River City Players. After graduating from NSU he continued his piano studies at the masters level at the Chicago Conservatory of Music and went on to get a Masters of Arts in Music Ministry at Garrett-Evangelical Theological Seminary at Northwestern University in Evanston, IL. Jason has toured the world as a professional musician and has been paid to perform in 49 of the 50 states and Washington DC. He was the pianist and vocal arranger for The Marine Band (MARFORPAC), has served as Associate Conductor for the New York productions of Showboat, Jekyll & Hyde, and The Seagull, as well as the Associate Conductor for 2 years on the National Tour of Grease, starring the original teen angel and beach heartthrob Frankie Avelon, Conductor on the National Tour of the Broadway show George M!, and pianist for the tour of Women of Ireland, an Irish music and dance show. Jason also spent a year playing the piano on Carnival Cruise Lines, sailing throughout the Caribbean and the coast of Mexico. In addition to musical directing, conducting and playing for professional musical theatre throughout the US, he has served as adjunct music faculty (Voice) at Florida Gateway College and spent time in the studio working on various musical projects. He currently resides outside of NYC and performs regularly in NYC and northern New Jersey. Jason had a unique relationship to Northeastern State University, coming to study when he was a little older than the average student and leaving for whole semesters to perform professionally, but the Music Faculty embraced his non-traditional approach to, well everything, and prepared him to work as a successful professional pianist and conductor. Jason tried hard to return the favor, working at NSU's Sequoyah Institute, organizing student led repairs and painting of the Fine Arts building, and founding the NSU Music Students Association to advocate for the faculty of the Music Department. He is a proud RiverHawk and is grateful for a school that encouraged him to grow, strive for excellence and pursue his dreams of performing.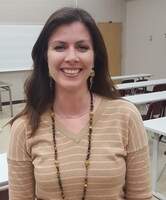 Ginger Allen (BME 2001) is a certified K-12 teacher, active church musician, and instructor for NSU's Community Music Academy.
Josh Allen (BME) is the Director of Bands at Tahlequah High School.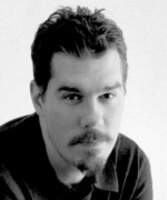 Farren Mayfield (BA Education 2000, piano) A native of Oklahoma, Farren Mayfield attended Jenks Public Schools from K-12. During high school he played guitar in several metal, and funk bands until discovering the piano. He immediately fell in love with the instrument and began private lessons. After high school, Farren acquired an associates degree in Liberal Arts from Tulsa Community College, and transferred to Northeastern State University in Tahlequah. Farren spent the next four years there, studying piano with Ronald Chioldi and guitar with Randy Wimer. After Northeastern State University Farren moved to Norman and studied Piano Performance and Pedagogy at the University of Oklahoma. He studied piano with Howard Lubin and Pedagogy with Jane Magrath, and Barbara Fast while there. After grad school, Farren operated a private piano studio in the Jenks & Tulsa area, teaching around 40 students. After four years of private teaching he decided to move back to Tahlequah for college teaching, and performance opportunities in 2009. Farren currently serves as staff accompanist at Northeastern State University in Tahlequah, Oklahoma. He is also an instructor of Class Piano, Music Appreciation, and Rock Music History. Throughout the year Farren collaborates with numerous faculty, guest artists as well as working with Opera & Musical Theatre, University Singers, and University Chorus. Since 2009, Farren has played in the River City Players band, while directing the band since 2016. Farren is the co-founder of Salon House Concerts, a bi-monthly series featuring musicians from the region. As a Music Teachers National Association member, Farren is a sought after adjudicator in the area. He has been a collaborative artist for many competitions including the Crescendo Music Awards held each year in Tulsa. His recent solo projects include a recital titled Creatures of Light and Dark , which included various character pieces ranging from gnomes to gargoyles, and a recital titled Dances for Piano , ranging from Bach to Bartok to Piazzola. Farren's current project is a recital involving video game music in different mediums. Farren leads, and plays mandolin in a Tahlequah group called Bear Creek Troupe. Their focus is Celtic dance music, and ballads. Additionally, he plays mandolin in the Tahlequah Mandophonics; a group that specializes in a variety of octet arrangements for mandolins, mandola, mandocello, guitar and bass. In Farren's spare time, he enjoys hiking outdoors, and science fiction absorption. Farren tends to a small herd of miniature horses known as Little Cherokee Horses with his wife, and children. He is also a proud member of the Cherokee Nation. Farren's degrees include a B.A. in Education from Northeastern State University (summa cum laude,) and an M.M. in Piano Performance and Pedagogy from the University of Oklahoma.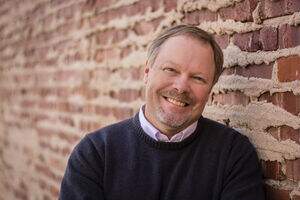 Brad Henderson (BME 1977) began serving at First Baptist Church of Tulsa in 2000. He also manages his own music production company, HendersongsMusic, specializing in arranging and recording. Brad lives in Ft. Gibson with his wife, Mary Kay and they have two sons. Henderson received his BA in Instrumental Music Education from Northeastern State University and his MA in Composition from the University of Arkansas. In his spare time, Brad is the conductor of the Oklahoma Baptist Symphony.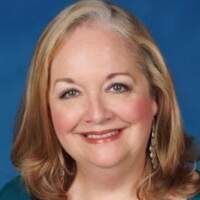 Cheryl Kinion (BME 1976) is currently Music Specialist at The Shlenker School, a reform Jewish day school. She has sung with the International Voices of Houston choir and is a former member of the Houston Symphony Chorus. She has also sung with the Masterworks Chorus and the Bayou City Women's Chorus. Ms. Kinion is a former faculty member at NSU, having taught voice, theory, and producing music shows 1983-2001.