Guest Artists
Fall Semester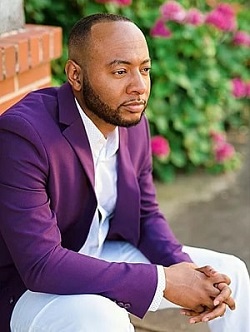 Dr. Christopher Harris, native of Fort Worth, Texas, is a music educator, clinician, conductor, performer, and choral composer. Currently, Harris is the Director of Choral Activities and Assistant Professor of Music at Arkansas Tech University where he conducts the ATU Choral Artists, University Singers, and University Men's and Women's Choruses and teaches courses in Choral Methods, Choral Conducting, and Choral Arranging. He received his PhD in Choral Music Education from Florida State University in Tallahassee, FL, his Master's in Choral Conducting from Ithaca College in Ithaca, NY, and his Bachelor's in Music Education from Texas Southern University in Houston, TX. Prior to entering graduate school, Harris enjoyed several years of successful public school teaching in Houston, Texas. His choirs received numerous sweepstakes awards at state UIL competition as well as honors to perform with the Bay Area Chorus.
Harris is the founder of the Houston Master Singers and has served as the Assistant Director for the Houston Ebony Opera Guild. He is active as an adjudicator and has presented numerous sessions on choral rehearsal techniques at state and regional conventions. He is a published composer with several accolades including winner of both the Eastern and National Divisions of the 2013 National Association for Music Education Composition Competition, and the Grand Prize Winner of the 2016 Ithaca College Choral Composition Competition. His music has been performed internationally by mixed, men's, and treble choirs of varied ages and abilities.
Most recently Harris was honored through the selection of his music for performance by the 2018 Texas All-State Mixed Choir, the 2018 Southwest American Choral Directors Association Men's Honor Choir, the 2018 Arkansas Intercollegiate Choir, and the 2019 Arkansas All-State Mixed Choir and New York All-State Mixed Choir. Dr. Harris has presented numerous sessions at conferences and professional developments in Texas, Arkansas, Hawaii,and Louisiana and conducted all-region ensembles in Arkansas and New York.
As a performer Christopher has performed as guest baritone soloist for concerts with the Texas Southern University Choir, the Houston Ebony Opera Guild, the Houston Symphony Chorus, the 2013 Owego School District's Production of Faure's Requiem, with choirs from Florida State University, and the Tallahassee Community Chorus. Harris was guest soloist with the ATU Symphonic Wind Ensemble for their performance at the Southwestern Division of the College Band Directors National Association Convention in Houston, Texas in March 2018.
Choirs under Harris' direction have received several performance honors this academic year. The ATU Choral Artists will perform with Arkansas Baroque Music, Inc. in October 2019 and April 2020, at the National Collegiate Choral Organization Conference in November 2019, at the Arkansas All-State Music Conference in February 2020, and at Carnegie Hall in May 2020.
Spring Semester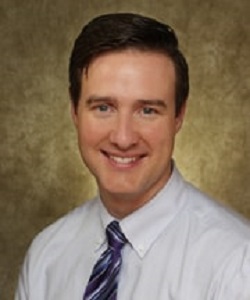 Dr. Karsten Longhurst
was named the Director of Choral Music and Assistant Director of Music Education at Northwestern Oklahoma State University in 2015. He conducts the University Concert Choir, Chorale, and Singers and teaches conducting, choral methods, music history, and musicianship. The NWOSU Singers are the vocal ambassadors of the University and frequently perform and tour throughout Oklahoma and the surrounding states. NWOSU Chorale and Singers also recently toured Austria, Germany and Czech Republic and collaborated with the Enid Symphony.
Dr. Longhurst remains active conducting honor choirs, clinics, adjudicating, and is a member of the American Choral Directors Association (ACDA), Oklahoma Music Educators Association, National Association for Music Educators, International Federation for Choral Music, and the National Association of Teachers of Singing. He has conducted the Western and Eastern Central Oklahoma Honor Choirs and this fall will conduct the Oklahoma East and Southeast District Choirs and the Southwest Kansas District Honor Choir. He currently serves as the ACDA Oklahoma Repertoire and Standards Chair for Men's Choirs.
Previous degrees also include a Bachelor of Music in Education and of German from Weber State University and a Master in Music in choral conducting from the University of Utah. Longhurst received his Doctorate of Musical Arts in Choral Music with emphasis in music education, vocal performance, arts leadership from the University of Southern California. His dissertation focus was on the Dr. Rudolf Mauersberger, Conductor of the Kreuzchor in Dresden, and an analysis of his Dresdner Requiem. His research interests include music of twentieth century German composers, developing student leaders, student-centered learning, and development and repertoire for TTBB and male choirs.
Dr. Longhurst also enjoys a career as a professional solo and ensemble tenor, having performed with artists such as the Rolling Stones, Barry Manilow, Elton John, Christopher Cross and ensembles such as T Minus 5 Vocal Band, Brevitas Choir, Inspiravi, Salt Lake Vocal Artists, Enid Symphony, USC Orchestra and Choirs, and others. He resides with his family, Danielle and six children in Alva, Oklahoma.
---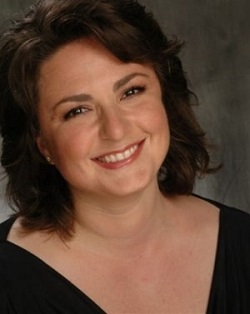 Pianist Dr. Elvia Puccinelli is Associate Professor of Music and Coordinator of Collaborative Piano at the University of North Texas College of Music, where she has served on the faculty since 2004 as both vocal coach and professor of collaborative piano. A dedicated educator in the field of collaborative arts and a specialist in vocal literature, she has been a clinician or guest teacher at universities throughout the country such as Indiana University, the University of Southern California, and Vanderbilt University. With collaborative piano luminaries Margo Garrett and Donna Loewy, she has by invitation presented multiple sessions on the pedagogy of collaborative piano at National Association of Teachers of Singing (NATS) and National Opera Association national conventions. A published author on topics of song literature and collaborative piano techniques, she is currently on the editorial board of the NATS

Journal of Singing

. An advocate for contemporary American art song, Elvia has worked with composer Jake Heggie on creating a comprehensive performer's resource to his songs, and recently recorded a cd of songs of Juliana Hall with soprano Molly Fillmore (in production).
Elvia is founder and Artistic Director of CollabFest at UNT, a professional conference devoted exclusively to collaborative piano, the first event of its kind in the world. Now entering its fifth year, this conference brings together collaborative pianists from around the world and is committed to nurturing a collaborative culture in our world by fostering the collaborative ideals of partnership, participation and presence. She is spearheading the establishment of the International Keyboard Collaborative Arts Society, a professional association for collaborative pianists, which will launch in October 2020. For more information about the 2020 conference, with master clinician Warren Jones, or for information about past events, please visit
CollabFest Website
. In response to the many challenges the current pandemic is posing for collaborators, she instituted Collaborators in the Time of Corona, weekly free and interactive zoom meetings for pianist-partners to discuss and share resources during this complicated season. She is dedicated to serving the international collaborative piano community.
An alumna of San Francisco Opera's Merola Program and former faculty at the AIMS program in Graz, Austria, Elvia spent over ten seasons coaching young professional singers at the OperaWorks program in Los Angeles. Featured as guest pianist on multiple occasions with the Fall Island Vocal Arts Seminar, she is currently on the faculty of Opera Lucca.
Elvia has appeared in song and chamber music recitals at venues from Los Angeles to New York City, and throughout Europe at such diverse performance events as the Los Angeles Philharmonic's Chamber Concert Series, Placido Domingo's Operalia Competition, the International Trumpet Guild Conference, the National Opera Association Competition, and at NOA and NATS national conventions.
A published author on topics of song literature and collaborative piano techniques,. Elvia has a special interest in language and in the intersection of language and music; she also holds an undergraduate degree in French, and has served as language consultant for Martha Gerhart's series

Italian Song Texts from the 17
th
through the 20
th
Centuries
for Leyerle Press.
Elvia began her immersion in the wonderful world of music playing for voice lessons given by her father, Primo, and assisting her mother, Marlene, in playing church services and teaching lessons. The work they began in her continued at the University of Southern California, where she completed MM and DMA in collaborative piano with Alan L. Smith.