Immersive Learning
What is Immersive Learning?
Immersive learning is a form of learning in which students are physically placed in a context to 'immerse' them in a learning experience. Simulations such as Model United Nations (MUN) and Oklahoma Intercollegiate Legislature (OIL), for example, can replicate real-world experiences and provide context. Immersive learning is meant to supplement the type of learning that takes place in a classroom.
Examples of immersive learning that take place within the political science program are internships with tribal, local, state and national government agencies, internships with political parties and campaign organizations, original research conducted under the guidance of faculty, and the simulated activities of MUN and OIL.
Internships create three-way partnerships between NSU, the internship site, and the student. They play an important role in higher education by providing students with hands-on learning opportunities. They also allow students to collaborate closely with faculty while strengthening ties between the college and the community. Ideally an internship will provide students with work experience that is directly related to their major. There's no better way to acquire the skills employers want than to jump into a real world environment.
Original research provides an excellent learning experience for students. There is a big difference, for example, between reading about the political attitudes and behavior of voters in a textbook and learning about those attitudes and behaviors through original research. In the process of conducting original research students learn how to ask important research questions, how to collect the necessary data for answering the questions, and how to analyze the data. After conclusions are reached students learn how to write up their findings and present them to an audience. All of these skills are helpful for students planning on attending graduate school. They are also valuable for students planning on entering the business world. Students either work independently with faculty or in groups.
Simulated activities are another type of immersive learning. The two student organizations sponsored by political science faculty are great examples.
MUN conferences and competitions are realistic role-playing simulations of the actual United Nations (the General Assembly, the Economic and Social Committee, the Security Council, the International Court of Justice), and other international organizations, such as the Arab League and European Union.
OIL offers role-playing simulations of both of the state's legislative chambers, as well as executive, judicial and journalism roles. Students write bills, debate them in committee and on the chamber floor, make executive decisions, judicial determinations, and cover the proceedings for student newspapers.
Immersive Learning in Academic Courses: Certain courses in the political science program also contain elements of immersive learning. For example, Introduction to International Relations courses taught by Dr. Van Den Handel use Statecraft, a computer simulation of international diplomacy. Another example is the Grantsmanship course offered by Dr. Bridgman, which requires students to partner with community nonprofit agencies to produce a comprehensive funding proposal. Students thus learn how to develop and design funding proposals with an actual nonprofit agency in their community.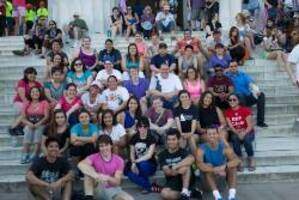 Washington Internships for Native Students (WINS) 2013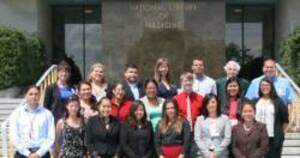 Washington Internships for Native Students (2012)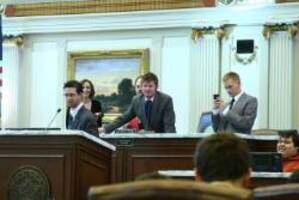 Oklahoma Intercollegiate Legislature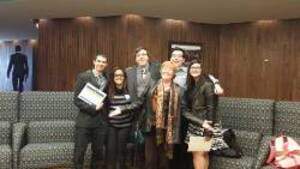 Model United Nations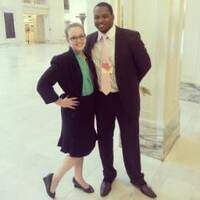 Oklahoma Intercollegiate Legislature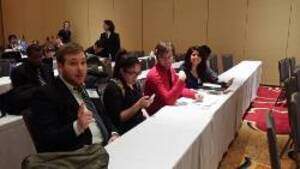 Model United Nations