Community & Collaboration Day
Community & Collaboration Day Fall 2020
NSU's Community and Collaboration Assessment Day will be held on August 12, 2020 via Zoom.
The fluctuating instructional demands placed upon our faculty by COVID-19 presents challenges in collecting accurate data on student learning. However, our need for such data is greater in the face of such challenges. This year's CCD/Assessment Day will present a panel of assessment scholars and faculty to provide strategies for sustainable alignment between assessments and outcomes and assist our faculty and programs in maintaining operational assessment plans. Our faculty will have time to work with their departments to review the previous year's data and apply our expert's strategies to their fall and spring semesters. We hope that these strategies will empower our faculty to continue data collection on student learning and continue the critical work of maintaining excellence and high-quality degree programs.
Featured Panelists: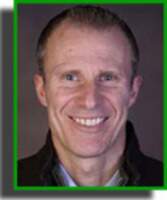 Iain Anderson, Ph.D., grew up in England, came to the United States for graduate school, and subsequently taught at Dana College, Nebraska and Nebraska Wesleyan University. Dr. Anderson joined the History Department at Northeastern State in January 2016. He has published articles on various aspects of African American music, including nonprofit sponsorship of jazz and the commemoration of slave music, and a book titled This Is Our Music: Free Jazz, the Sixties, and American Culture (University of Pennsylvania Press). He also works on research projects relating to the formation of transnational identities among Danish immigrants and the scholarship of teaching and learning history.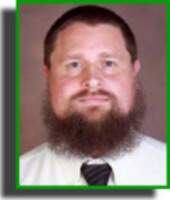 James Hicks, Ph.D., is skilled in Semiconductors, Physics, Science, Curriculum Development, and Statistics. Dr. Hicks is a strong education professional with a Doctor of Philosophy (PhD) focused in Physics from University of Oklahoma. For Northeastern State he teaches undergraduate physics courses and general physical science courses. Dr. Hicks has a passion for researching laser-based detection of materials and high frequency electronics.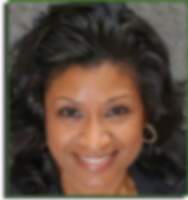 Kelli S. Rainey, Ed.D., provides specialized consultation for campuses eager to implement organizational strategies that ensure institutional vitality and works with campuses on strategic planning, accreditation preparation and assessment planning. With two decades of higher education experience, she has an extensive background in enrollment management, student development, and institutional effectiveness. Previous to joining Anthology, (Formerly Campus Labs) in 2019, she provided strategic leadership in a dual role as assistant vice president for academic and student support services and chief operating officer for institutional effectiveness at Johnson C. Smith University, where she formerly served as dean of academic support services, institutional accreditation liaison, and director of the office of institutional planning, assessment, effectiveness and research. She holds a doctorate in higher education and organizational change from Benedictine University and a graduate certificate in institutional research from The Pennsylvania State University. She earned a master's degree in applied psychology with a concentration in industrial and organizational development from Fairfield University and a bachelor's degree from Lynchburg College.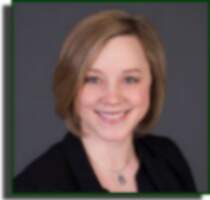 Shannon LaCount, Ed.D. provides custom consultation with campuses and organizations on strategic planning, evaluation, and assessment planning. Previous to joining Anthology (formerly Campus Labs), she was an Assistant Professor at the University of Minnesota Duluth, teaching both clinical and didactic courses led programmatic accreditation processes and serviced as the Director of Student Learning Assessment in the office of the Executive Vice-Chancellor. She holds a doctorate in teaching and learning from the University of Minnesota. She earned a master's degree in speech-language pathology and a bachelor's degree from the State University of New York at Buffalo.
Panel Moderator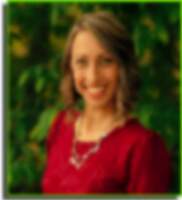 Jessica Chafin, M. Ed. is an experienced consultant skilled in the areas of Educational Assessment, Educational Technology, Public Speaking, Curriculum Development, and Higher Education Accreditation. Prior to joining Anthology (formerly Campus Labs) in 2016, Jessica was the Assessment Coordinator, instructor, and clinical supervisor for the Bagwell College of Education at Kennesaw State University. In this role, she supported programs and faculty as they implemented assessment for student learning and navigated state and national accreditation processes. Jessica began her teaching career in K-12 education where she holds teaching credentials for grades 4-12 and endorsements focused in reading and English as a second language. Jessica earned a master's in education from Kennesaw State University and a bachelor's degree in sociology from Mary Washington College.
Agenda:
9:00 - 9:15: Welcome
9:15 - 10:15: Panel Discussion
10:15 - 10:30: Q&A
10:30 - 10:45: Prepare for Breakout Sessions
10:45 - 12:00: Breakout Sessions - time for departments to interact and discuss last year's assessment challenges and findings, close the loop, and review assessment plans for this academic year.