Bachelor of Science in Legal Studies
Legal Studies
Degree available at
Transferring to NSU?
Make your transition to NSU as smooth and seamless as possible.
Visit Transfer Student Services for more information.
Career Services
What can I do with a major in Legal Studies?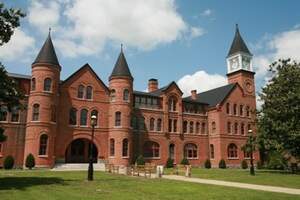 Program Mission Statement
The Legal Studies Program seeks to provide excellence in teaching, research, service and community development. We provide a diversified education in the various disciplines necessary for success in the fields of civil or criminal justice. New opportunities are continuously emerging for legal studies majors within the legal and business communities.
Our program combines theory and practical application to prepare students for employment in law firms of all sizes, state and federal courthouses, corporations and other business associations, banks and trust companies, educational institutions, and local, state and federal government agencies. Legal Studies graduates also find employment within the criminal justice system as police officers. The Legal Studies degree provides an excellent academic foundation for students wishing to pursue the Juris Doctorate or other higher education degree.
For more information about degree requirements, visit the NSU catalog.
The Objectives of the Legal Studies Program are:
To develop an understanding of the origin, organization and function of American law.
To develop excellence in traditional and electronic legal research.
To perfect critical analysis and writing skills.
To impart knowledge of criminal and civil law and procedure.
To impart knowledge of the principles of ethics and social and cultural diversity.
What can you do with this degree? Our graduates find employment in:
Law firms, government agencies and corporations
Court houses
Insurance agencies
Bank and trust companies
Hospitals
Real estate and loan companies
Police departments and the Department of Corrections
Higher Education
This list is not exhaustive. Many of our graduates pursue higher degrees in law, criminal justice, or public administration to name a few.
For more information, please email Dr. Ray Hasselman at hasselmr@nsuok.edu