NSU Online
Find the Online Program That Fits You!
Make a Connection That Lasts a Lifetime!
We want to know about you! That is the first step to achieving your career goals.
Tuition and Fees
The NSU Cost Calculator gives an early approximation of what a new student can expect to pay to attend NSU during the academic year 2020-2021. It is not an application for financial aid and the results are estimates, not guarantees.
How to Apply
Ready to Gather Here, Go Far? Take the next step and complete the online application. The online application is the only way to apply for admission to Northeastern State University. Want more information about NSU? Request Information.
Questions?
NSU employs a shared model of academic advisement that allows for comprehensive and continued review of a student's pursuits throughout their academic career using professional advisors and faculty mentoring.
Successful Online Learning Strategies
Motivated
Routine is key. At the beginning of the semester - set one. Then stick with it!
Quiet and distraction free study area
Regular study times
Log on frequently
Print the syllabus
Plan ahead, try to work ahead if allowed
Create an electronic folder for each course
Participate in discussions
Look for a study partner
Online learning can make you feel tired and ready to quit. Remember, we all have bad days. The key is: Do Not Quit!
Responsible
Reading all course requirements and making sure you understand them is crucial. In a virtual environment, it is all up to you. Remember, this is a more convenient way to complete your education, it's not easier.
It is up to the student to take charge of the learning process and make decisions on their own. Know all deadlines and requirements without any doubts or questions so that you will be successful.
Communication
The online learner must be willing to reach out for assistance. At the very hint of difficulty, whether it be technology or course content, you must be a take-charge kind of student and find resources to overcome obstacles.
Most all of your communication will be written. You have to get comfortable and efficient at expressing clear thoughts in writing. Always think through your ideas and responses before sending. Make sure the message is accurate.
Study Habits
Many students will agree that learning online requires more time and commitment than the traditional methods. Be prepared to spend extra time studying and researching questions.
Up For The Challenge
Is online learning for you? There are many people that are even more successful in virtual learning. It is not easier, it's just more convenient! Take this readiness tool and see if this is for you!
Professional Licensure Disclosure
Northeastern State University offers several programs leading to professional licensure within the State of Oklahoma. States vary in what professions they require to be licensed and how licensure functions. Some states require an individual to graduate from an approved program. Others require an individual to meet [the] certification requirements of a national organization . A specific amount of training can also be required as well as passage of an exam based on a state requisite exam score.
Relocating during the course of a program to another state may impact if the student can remain in the program, meet the state licensure requirements and/or continue to receive financial aid funding. Prior to considering relocation, please contact your program to discuss authorization and licensure eligibility requirements.
Prior to enrolling in any program at Northeastern State University, prospective students living and/or working outside of the United States should confirm with the appropriate certifying agency whether successful completion of any degree program at NSU will meet the credentialing requirements of the country in which they intend to seek employment, as to certain types of employment or for advanced/specialized educational programs.
Program-by-Program Licensing Disclosures
Students should review the specific academic requirements for the program in which they are enrolling, including those related to practicum/internship as well as pre-qualifications for licensure such as the need for a criminal background check. We highly recommend that students contact the applicable licensure board(s) in their state of residence or in the state where they intend to obtain a license before beginning an academic program that results in licensure and prior to beginning any internship/practicum. Many licensure boards require more than successful degree completion to obtain a license. Please be advised that state laws, regulations, and policies may change at any time. Changes in requirements can impact the program's ability to meet educational requirements for licensure. It is the responsibility of the student completing the licensure program to check with the licensing board(s) in their state of residence or in the state in which they intend to obtain a license for the most recent information and requirements. Northeastern State University shall not be held liable if the student is unable to qualify for licensure or certification in any jurisdiction or cannot obtain a practicum/internship location.
Search the Schedule
Spring Semester
Summer Semester
Fall Semester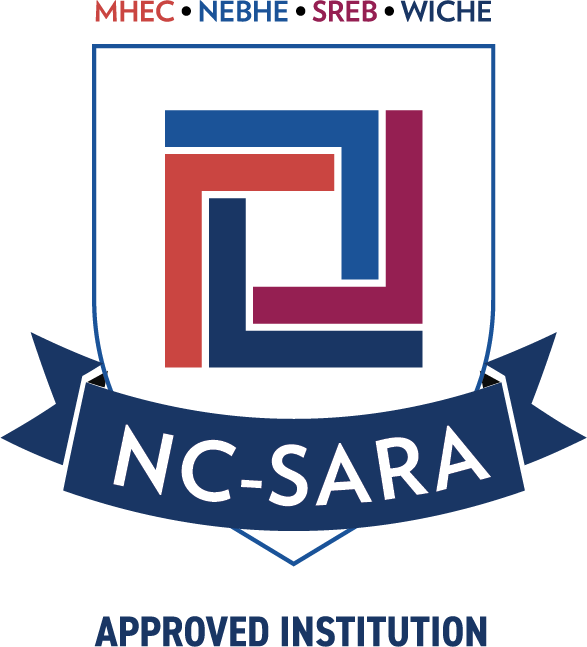 Northeastern State University has been approved to participate in the National Council for State Authorization Reciprocity Agreements.