Master's in Early Childhood Education
Overview
Do you enjoy working with young children and want to effect change in their lives? Do you want a master's program with a flexible class schedule? Then our Master's in Early Childhood Education might be the right graduate degree for you!
We offer a convenient and flexible online option for busy professionals. Through a unique blend of online coursework and research, graduate students gain critical knowledge in curriculum design, program administration, child development, creative arts, diversity issues, literacy development, and behavioral supports.
Graduates of NSU's online Early Childhood Education program are qualified for a variety of career options, such as:
Leadership role in public and private schools
Director or professional development coordinator of an early childhood program
Early childhood interventionist (ECI)
Manager for a center-based program for young children
Consultant, mentor or coach for a state and local agency
Community college early childhood course instructor
Northeastern State University is Oklahoma's fourth largest public four-year institution. Ranked in the top three for most affordable university tuition, NSU is a cost-effective way to earn a college degree.
Courses included in the Master of Education in Early Childhood do not represent all courses needed for an Early Childhood teaching certificate for the State of Oklahoma. Candidates seeking certification should contact NSU's Teacher Certification office for individual advisement on courses needed based on previous college credits.
Admission Requirements
Beyond the admission requirements for the Graduate College, admission to the Early Childhood Education program requires:
A grade average of 3.0 in the undergraduate major (may be conditionally admitted on a grade average of 2.75 in the undergraduate major. Conditional admission requires a student to maintain a 3.0 grade average in the first 12 hours of graduate coursework with no grade below a "C".);
An applicant who has not met admission requirements may be admitted for one semester only on a tentative (temporary) basis. An applicant may continue in the program, beyond the first enrollment, only if admission requirements are met. Otherwise, any coursework completed may not apply in the program.
GRADUATE PROGRAM ADVISORS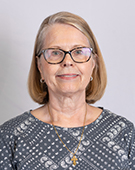 Dr. Anita Ede
edear@nsuok.edu
918-449-6523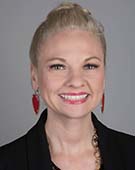 Dr. Kimberly Phillips
philliki@nsuok.edu
918-444-3753
Degree Requirements
Early Childhood, M.Ed. - 33 hours
Professional Education - 6 hours
EDUC 5103 - Educational Research
EDUC 5133 - Action Research & Inquiry

or EDUC 5143 - Qualitative Research
or EDUC 5483 - Advanced Educational Measurements
Specialized Early Childhood - 21 hours
ECED 5213 - Infant and Toddlers
ECED 5413 - Advanced Development of the Young Child
ECED 5513 - Advanced Organization & Implementation, Early Childhood Programs
ECED 5563 - Diversity Issues in Early Childhood
ECED 5583 - Current Trends and Research in Early Childhood
ECED 5613 - Administration and Supervision of Early Childhood Programs
ECED 5713 - Advanced Study, Cognitive Development of Young Children
Enrichment - 3 hours
Capstone - 3 hours
ECED 5900 - Seminar in Early Childhood Education (3 hours)