Bachelor of Special Education
Overview
Do you want to make a difference in the lives of others? Are you interested in working in a diverse environment? Special Education might be the path for you!
Teacher candidates earning a Special Education degree learn effective strategies to teach students with varying disabilities on all different levels, PK-12th grades.
Teachers will be skilled in all core content areas.
This unique major will allow teacher candidates to be highly qualified in both Special Education and Elementary Education enabling them to be more marketable as highly qualified teachers in schools.
Purpose
The program prepares highly competent teachers dedicated to the field of special education and qualified to teach students with exceptional learning needs in grades PK-12.
The special education degree at NSU is aligned with the Council for Exceptional Children (CEC) and the Association for Childhood Education International (ACEI) content areas for mild/moderate disabilities for PK-12th grade classrooms.
This certificate/degree is inclusive of all areas of Special Education for the mild/moderate level of severity, including Autism, and for elementary education certification so our graduates are prepared as highly qualified special education teachers.
Click below to jump to section on page:
Degree availability
Tahlequah
Broken Arrow
Blended
PROGRAM CHAIR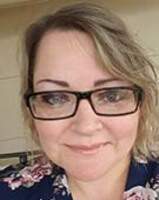 Dr. Jarilyn Haney
haneyjw@nsuok.edu
918-444-3786
---
Student Learning Outcomes
Demonstrate understanding of how exceptionalities may interact with development and learning and use this knowledge to provide meaningful and challenging learning experiences for individuals with exceptionalities.
Select, adapt, and use a repertoire of evidence-based instructional strategies to advance learning of individuals with exceptionalities.
Apply knowledge of general and specialized curricula to individualize learning for individuals with exceptionalities.
Create safe, inclusive, culturally responsive learning environments so that individuals with exceptionalities become active and effective learners and develop emotional well-being, positive social interactions, and self-determination.
Select and use multiple methods of assessment and data-sources in making educational decisions.
Collaborate with families, other educators, related service providers, individuals with exceptionalities, and personnel from community agencies in culturally responsive ways to address the needs of individuals with exceptionalities across a range of learning experiences.
Demonstrate familiarity with augmentative and alternative communication systems and utilize a variety of technologies to support the communication and learning of individuals with exceptionalities.
Degree Overview
Core classes
ELED 4343 - Social Studies Strategies for the Elementary & Middle Grades
P ED 4513 - Elementary School Programs in Physical Education
READ 4013 - Content Literacy K-8
READ 4023 - Reading and Language Development of the Young Child
READ 4063 - Introduction to Reading and Writing Assessment
READ 4213 - Remediation for Dyslexia & Struggling Readers
SPED 4213 - Foundations, Future Trends, and Current Issues in Special Education
SPED 4223 - Instructional Design and Curriculum for Students with Disabilities
SPED 4233 - Instructional Strategies for Students with Disabilities
SPED 4242 - Collaboration and Transition Planning of Students with Disabilities
SPED 4253 - Instructional Evaluations and Implementation for Students with Disabilities
SPED 4263 - Assistive Technology Strategies and Universal Design for Students with Autism Spectrum Disorders
SPED 4433 - Introduction to Education of Children with Exceptionalities
EDUC 4823 - Emerging Technologies
Clinical Experience/Internships
Pre-Internship I - requires 2.75 GPA/45 completed credit hours, 8 full days of observation/field experience
EDUC 3313 - Clinical Teaching/Pre-Internship I
EDUC 3113 - Educational Psychology
Pre-Internship II - requires 2.5 GPA and 10 full days of observation
ELED 4563 - Management of the Elementary Classroom and Curriculum
EDUC 4032 - Pre-Internship II
Full Internship - requires 2.5 GPA and full-time semester of student teaching
EDUC 4054 - Elementary Intern Teaching
EDUC 4074 - Secondary Intern Teaching
EDUC 4172 - Assessment and Evaluation
EDUC 4252 - Seminar
Accelerated Bachelor's to Master's
The Accelerated Bachelor's to Master's degree pathway (ADP) allows high performing undergraduate students an opportunity to complete the requirements for both the bachelor's and master's degrees in Special Education at an accelerated pace.
Undergraduate students accepted for the ADP may apply up to 8 graduate (5000 level) credit hours towards the completion of both the bachelor's and master's degree requirements.
ADP Eligibility
Completed Accelerated Degree Program application.
Minimum of 72 overall credit hours completed and a minimum of 12 hours completed in the Special Education major area.
Transfer students must have completed a 12 semester hours at NSU.
A minimum 3.0 cumulative undergraduate GPA, and a minimum 3.25 major GPA.
Complete a Graduate College Admission application. Students will be admitted provisionally. Upon successful completion of the undergraduate degree, students will be eligible for full admission to the graduate college.
IMPORTANT:
Students will complete SPED 4263 as part of the B.S.Ed. program with an additional assignment for graduate students.
Students who do not follow the approved degree plan may become ineligible to continue in the accelerated degree program.
Prior to completing the undergraduate degree, if the undergraduate GPA, graduate GPA and/or overall GPA fall below a 3.00, the student becomes ineligible to continue in the ADP.
Students may withdraw from an approved accelerated degree pathway. Graduate credit hours completed prior to the student withdrawing or becoming ineligible to continue in the ADP apply toward the undergraduate degree only.
| | |
| --- | --- |
| SPED 4223-Instructional Design & Curriculum for Students with Disabilities | SPED 5203-Evidence-Based Strategies & Curr Design for Students with ASD |
| SPED 4242-Collaboration & Transition Planning of Students with Disabilities | SPED 5812-Seminar: Administration of SPED Programs |
| SPED 4253-Instructional Evals. & Implementation for Students with Disabilities | SPED 5323-Response to Intervention & Assessment of Students with ASD |
Contact Dr. Jarilyn Haney for more information haneyjw@nsuok.edu // 918-444-3786