History Faculty
FULL TIME FACULTY
Professor and Chair of History
Director, Graduate Program in American Studies
Director, Indigenous History and Literacy Project
B.A. Loughborough University, M.A. University of Evansville, Ph.D. Indiana University
Teaching areas: United States cultural, social, and political history since 1865, African American history, immigration history
Iain Anderson grew up in England, came to the United States for graduate school, and subsequently taught at Dana College, Nebraska and Nebraska Wesleyan University. Dr. Anderson joined the History Department at Northeastern State in January 2016. He has published articles on various aspects of African American music, including nonprofit sponsorship of jazz and the commemoration of slave music, and a book titled This Is Our Music: Free Jazz, the Sixties, and American Culture (University of Pennsylvania Press). He also works on research projects relating to the formation of transnational identities among Danish immigrants and the scholarship of teaching and learning history.
David Corcoran
Assistant Professor of History, Coordinator of Social Studies Education
B.A. University of Southern Maine, University of New England, M.A. Salem State University, Ph.D. University of New Mexico
Teaching areas: Social Studies Education, American and Latin American History
Dave Corcoran is a Boston native and a career educator. He has taught history and social studies in secondary schools in rural and urban communities of Maine, New Mexico, and Massachusetts. He has lived and taught in Colombia and Ecuador as well. Dave earned a Ph.D. in Latin American History from the University of New Mexico in 2011. His research examines the development of inter-American education and culture in the mid-20th century. As an academic historian and a committed classroom teacher, Dave is passionate about supporting aspiring educators and elevating the teaching of social studies in our nation's schools.
J. Suzanne Farmer
Associate Professor of History
B.A. University of Arkansas, M.A. Western Illinois University, Ph.D. University of Mississippi
Teaching Areas: Early and Modern Western Civilization, Renaissance-Reformation Era, Age of Absolute Kings, Tudor-Stuart Britain, Atlantic World, French Revolution and Napoleon, Modern Britain, Africa, and Colonial Latin America
J. Suzanne Farmer is a native of Southeast Arkansas who joined the faculty at NSU in the fall of 2011. Dr. Farmer graduated summa cum laude with a B.A. in History and Political Science from the University of Arkansas, Monticello. She received her M.A. in History with an emphasis on early modern Europe from Western Illinois University and earned a Ph.D. in History with a concentration in British history from The University of Mississippi. Dr. Farmer's research examines the relationship between politics and the economy in late-seventeenth century England by exploring the political participation of wealthy merchants during the Restoration. She is currently working on turning her dissertation into a series of scholarly articles.
Farina King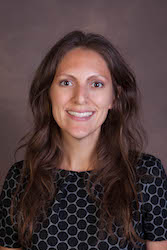 Assistant Professor of History
B.A. Brigham Young University, M.A. University of Wisconsin, Ph.D. Arizona State University
Teaching Areas: United States, Native American History
Farina King is Bilag anaa (Euro-American), born for Kinyaa anii (the Towering House Clan) of the Din (Navajo). She was born and lived on the Navajo reservation as a small child, until her family moved to Maryland. Dr. King's main area of research is colonial and post-colonial Indigenous Studies, primarily Native American experiences of colonial and boarding school education. She has authored several articles and a book titled The Earth Memory Compass: Din Landscapes and Education in the Twentieth Century (University Press of Kansas, 2018). She joined the History Department at NSU in August 2016. Learn more about Dr. King at farinaking.com.
Christopher Owen
Professor of History
B.A. University of Georgia, M.A. Baylor University, Ph.D. Emory University
Courses taught at NSU: American Studies 5833, History 1213, 1483, 1493, 3823, 4423, 4503, 4513, 4653, 4663, 4713
Chris Owen is a native of Texas but grew up in Georgia, graduating from Carrollton High School in 1977. By junior high, he knew that he wanted to be a history professor. Obtaining degrees in history from the University of Georgia, Baylor University, and Emory University, Chris taught at Centenary College and Wake Forest University before coming to NSU in 1992. Growing up in the Bible Belt, he came to appreciate the role of American religious life and began doing research in religious history at Emory University. He has published one book and several scholarly articles on religion in American society and feels very much at home in Tahlequah.
Denis Vovchenko
Associate Professor of History
B.A. & M.A. Moscow State Lomonosov University, M.A. & Ph.D. University of Minnesota
Teaching Areas: Early & Modern Western Civilization, Early and Modern World Civilizations, History of the Islamic World, Renaissance and Reformation, Russia in the Modern Era, Modern Germany, Europe, 1815-1914, Europe in the 20th Century, Intellectual and Social History of Modern Europe, Global History Since WWII.
Denis Vovchenko grew up as part of the Russian minority in Kazakhstan in the former Soviet Union. He studied for his B.A. and M.A. in Byzantine and Modern Greek Studies at Moscow State Lomonosov University. He earned a Ph.D. in Modern European History and the Middle East from the University of Minnesota. Inspired by his religious and cultural heritage, together with a love of learning new languages, Dr. Vovchenko has written several articles about the religious and political aspects of Russia's relations with the Balkans and the Middle East. His book, Containing Balkan Nationalism: Imperial Russia and Ottoman Christians (1856-1914), is published by Oxford University Press.
Adjunct Faculty
Norman Carlisle
B.A. University of Maine-Orono, M.A. Columbia University
Adjunct Instructor of History
Norm Carlisle grew up in the state of Maine. He has taught a variety of courses at NSU, including American History, Western Civilization, English composition, and first-year French, since 2000.
Marcus Edison
B.A. & M.A. Northeastern State University
Adjunct Instructor of History
Marcus Edison holds bachelors and masters degrees from Northeastern State University. Marcus has taught face-to-face and online survey courses in History and Political Science at NSU since 2008. He also works in the transportation industry and performs duties as a certified Referee Instructor, Referee Assignor, and referee in soccer.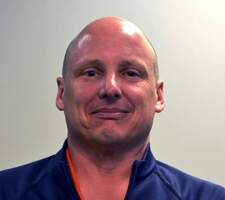 Russell Lawson
B.A. & M.A. Oklahoma State University, Ph.D. University of New Hampshire
Adjunct Instructor of History
Russell Lawson is from Tulsa and has taught in Oklahoma, New England, and Ontario. He has published fiction, nonfiction, and reference books on scientists, explorers, and the history of ideas. Dr. Lawson teaches American history at NSU.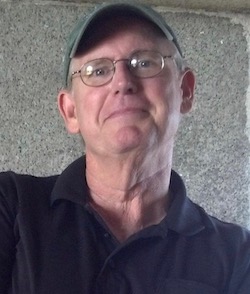 Arley Ward
B.A. University of North Carolina-Greensboro, M.A. University of Tulsa
Adjunct Instructor of History
Arley Ward is a Ph.D. student in History at the University of Arkansas-Fayetteville. He has taught survey classes in United States History at NSU's Tahlequah campus since January 2018.