NSU Online Home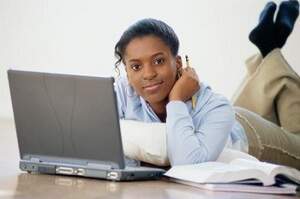 Northeastern State University offers many courses in online and/or blended formats. You can find out if specific courses are available in an online or blended format by searching our Open Online Classes & Open Blended Classes. You can also look for the program best suited for you by contacting each College individually.
Online education that is affordable, flexible and credible.

NSU currently offers over 400 convenient online courses and various degrees. You can experience a new age of learning through the innovative online experience at Northeastern State University; an experience that is affordable, flexible and convenient. Earn the Certificate, Bachelor's or Master's degree you have always wanted. The Northeastern State University online experience provides the 3 R s of a true collegiate experience:

Rigor: Rigorous learning experiences help students understand knowledge and concepts that are complex, ambiguous or contentious, and they help students acquire skills that can be applied in a variety of educational, career and civic contexts throughout their lives.

Relevance: It's more important than ever for your education to be on the cutting edge. Courses are designed with today's professional in mind, in meeting market demands and skill sets.

Relationship: A highly skilled staff provides you with spot on advisement, assistance and career planning. Quality faculty are here and available to educate you as you pursue and complete your academic goals and objectives toward graduation and placement.