Gregg Wadley College of Science & Health Professions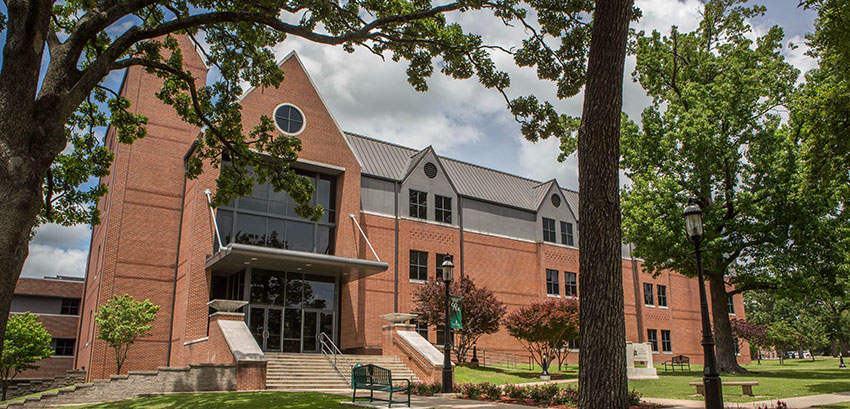 Gregg Wadley College of Science & Health Professions
The Gregg Wadley College of Science & Health Professions at Northeastern State University provides our students with an exceptional, quality education in the sciences. We place strong emphasis in the areas of physics, chemistry, contemporary biosciences, mathematics and computer science.
As the health care industry continues to expand, we strive to meet the increasing demand for skilled workers in the health professions by providing additional programming in the areas of medical laboratory science, dietetics and nutrition, nursing, and speech language pathology.
Pre-Professional Health Programs
We also provide pre-professional health programs in the areas of dental, dental hygiene, medical, nursing, occupational therapy, optometry, pharmacy, physical therapy, physician associate, medical imaging and radiation sciences, and veterinary medicine. Each program provides personalized advising and individualized curriculum development to meet your educational goals. For more information please visit the Pre-Professional Health Programs website.
Smart Choice Options
The Gregg Wadley College of Science & Health Professions offers many Smart Choice options in the areas of nursing, computer science, mathematics, mathematics education, biology, chemistry, and science education. Visit NSU's Smart Choice page to learn more about the majors in our college that offer the Smart Choice option. For more information please visit the Smart Choice site.
Dean's Office
Location
611 N. Grand Ave, SC 178
Tahlequah, OK 74464
Phone: 918-444-3800
Fax: 918-458-2325
Broken Arrow
Campus
3100 E. New Orleans, BASC 222
Broken Arrow OK 74014
Phone: 918-449-6474
Fax: 918-449-6473
Muskogee
Campus
2400 W. Shawnee, 134 SYNAR Building
PO Box 549
Muskogee OK 74402-0549
Phone: 918-781-5410
Fax: 918-781-5411
Faculty
Staff
Barbara Heidebrecht
Administrative Assistant
Dean's Office

Nikki Ellsworth
Administrative Secretary
BA Campus

Salida Huerta
Administrative Assistant
Physician Assistant Studies

Jenney L Fleming
Administrative Assistant
Occupational Therapy

Paula Raines
Administrative Secretary
Speech-Language Pathology, Nutritional Sciences, and Public Health

TBD
Administrative Secretary
Health Professions