Bachelor of Social Work
Social Work
The Bachelor of Social Work (BSW) degree is recognized as the entry level professional degree for generalist social work practice in public and private social agencies. A BSW education combines liberal arts with professional social work foundation content to prepare graduates for direct services. To ensure professional standards, social work degree programs must meet rigorous academic standards to gain and maintain accreditation from the Council on Social Work Education (CSWE).
For more information about degree requirements, visit the NSU catalog.
Admission to Social Work Program & Practicum:
Admission to the BSW program & practicum is based on the following:
Applicants must have earned a cumulative GPA of 2.50 on a 4.00 scale

Applicants must complete all general education requirements as well as the following courses:
Intro to Sociology

Biology with Lab

Intro to Psychology

Statistics

Intro to Social Work/ (*Principles of Human Services)

College Algebra or Math Structures

COMM/ ENGL COM I & II

*Tulsa Community College Course
Also, applicants must be enrolled or have completed the following courses at that time of practicum application submission.
3013 Interviewing Skills

4003 HBSE I or
*Lifespan Development from TCC

4613 Human Diversity

BSW Practicum Admission Requirements:
(1) A signed copy of the Student Contract
(2) An essay (typed, double spaced) containing the following components:
a) EXPERIENCE: What life experiences have influenced you in your decision to major in Social Work?
GOALS: What goals are you striving for in the Social Work field?
SUITABILITY FOR SOCIAL WORK: Why and how do you think that you are suited to be a Social Worker?
(Note: The essay will be reviewed for both content and writing style. The essay should be a minimum of 1000 words.)
b) PRACTICUM: What are your goals for the BSW practicum placement? Do you have a specific population of interest?
(3) Updated Professional Resume
(4) One professional and one faculty recommendation letter
Click here to submit your recommendation letters
(5) CastleBranch National background check (Valid within 30 days)
Click here to open CastleBranch
The code you will need to use is: HV36 and the cost is $46.
**Your background check cannot be older than 30 days from the BSW practicum application deadline** The deadline of the BSW practicum application is October 31.
Download the BSW Program & Practicum Application
Please submit your application via email at nsusocialworkadmission@nsuok.edu
*Note: Once students are admitted into the social work program, they must complete the following courses and have a total of 88 hours prior to beginning practicum.
4873 HBSE II, 4013 Practice I, 4863 Social Policy, & 4643 Case Management
The coursework begins in the final two years of a four-year baccalaureate program. The curriculum consists of 57 hours of required social work courses. Students are required to maintain a 2.5 overall GPA.

The curriculum prepares you for generalist practice and includes the following courses.
human behavior and the social environment
social welfare policy and services
populations-at-risk
research
social work practice
field practicum
social work values and ethics
human diversity
social and economic justice
Professional Licensure Disclosure
The Northeastern State University Bachelor of Social Work curriculum is designed to help prepare students to sit for the Licensed Bachelor Social Worker (LBSW) exam for Oklahoma. For more information on licensure in Oklahoma click here to contact the Oklahoma Board of Licensed Social Workers. Licensure questions can also be addressed to Clinical Assistant Professor Allison Mason (mann@nsuok.edu). At this time, NSU cannot determine if a particular program meets the licensing requirement for every state. You will want to contact the licensing board in which state you intend to pursue licensure for their requirements.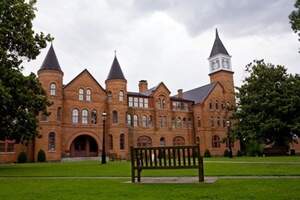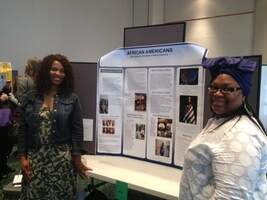 ACCREDITATION
The Master of Social Work and Bachelor of Social Work programs at Northeastern State University School of Social Work are accredited by the Council on Social Work Education's Board of Accreditation.