Community & Collaboration Day
Community & Collaboration Day Fall 2022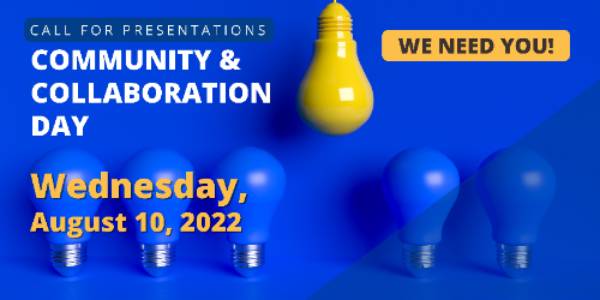 The Center for Teaching and Learning will be facilitating an engaging, practical day for faculty and administrators to give to each other, foster relationships, and enjoy each others company.
If you would like to present during CCD please complete the CCD Fall 2022 (Aug 10th) Session Proposal.
We look forward to you joining us Wednesday, August 10th, from 9:00 a.m.- 4:00 p.m. on the Broken Arrow campus. Look for a registration form in July. We may have shuttles services if there is a large need and will will have snacks and lunch.
Tentative Agenda
9 - 9:20 a.m. Coffee Services
9:20 - 10:30 a.m. Welcome and Keynote
10:40 - 11:30 a.m. First Breakout Session
11:40 a.m. - 12:40 p.m. Lunch
12:50 - 1:40 p.m. Second Breakout Session
1:50 - 2:40 p.m. Third Breakout Session
2:50 - 3:50 p.m. Faculty Snack & Chat with Dr. Landry