Phlebotomy Technician Certification
Certificate Details
Dates and Times: Open Enrollment.
Location: Online. These courses are highly interactive and provide students with an enriched learning experience. Each course was developed to ensure that students gain the necessary skills to excel in a professional healthcare environment. Additionally, these programs include access to an online community with interactive content and robust student services. Each course includes:
Course Contact Hours: 90 hours
Clinical Externship Hours: 40 hours. The Phlebotomy Technician Program prepares students to collect blood specimens from clients for the purpose of laboratory analysis. Students will become familiar with all aspects of blood collection and will review the skills needed to perform venipunctures safely. Includes terminology, blood collection procedures, the order of draw and other engaging topics. The program also includes an optional clinical externship at a local healthcare provider!
Course Fee: $1,799.00 USD (Textbooks included)
Code: 05-PRO-HEA-BA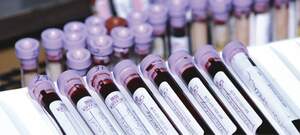 The 90 hour non-credit Phlebotomy Technician Program prepares professionals to collect blood specimens from clients for the purpose of laboratory analysis. This program awards a Continuing Education certificate in preparation for the participant to sit for the technician exam.
Clinical Externship: As part of this Phlebotomy Technician program, you will be eligible to participate in an 40 hour clinical externship.
National Certification: Students who complete this program will have the opportunity to pursue the National Healthcare Association (NHA) Phlebotomy Technician Exam.
24X7 instructor support and course mentoring
Online healthcare content that supplements each course
Student and instructor collaboration
Engaging labs, student exercises, and course videos
Additional labs and animated simulations
Student pre and post assessments and online performance tracking
National and state certification opportunities
A secure Student Portal which includes: career guidance, resume writing and other career resources
Other online tools that will enrich each students experience
Note: The student tuition amount below includes all textbooks, workbooks, and related course material.