Continuing Education | NSU

Courses
LEADERS AND WORK LIFE BALANCE
This course is based on D. Quinn Mills' book, Leadership: How to Lead, How to Live, a text used at Harvard Business School. Excerpts of the book are made available via PDF download and no additional purchase is required.
INTRODUCTION TO CRITICAL THINKING
This introductory-level course is designed to help learners define and identify critical thinking and reasoning skills and develop those skills.
DIGITAL MARKETING (ACE CREDIT)
This online certificate introduces learners to the principles, strategies, and technology of digital marketing.
Join our mailing list
Stay up-to-date on courses in your area of interest.
Subscribe to our mailing list.
Online Learning Readiness Tool
SUCCESS STORY
"Congratulations to Community Music Academy student Paige Willis on a successful audition for the OkMEA All State Bands yesterday! She was placed as third chair in the Wind Ensemble. Paige is a senior at Ft. Gibson High School and studies with Dr. Ben Hay. Way to go, Paige!"
Check out our courses for Educators!
Check out the who's hiring for these jobs and what they are paying!
EVENT REGISTRATION SERVICES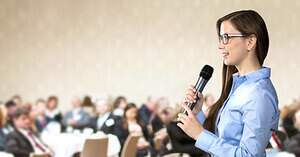 CONTACT US
Email: ce@nsuok.edu
Tahlequah Office
512 N. Muskogee Ave.
Tahlequah, OK 74464
Phone: 918-444-4610
Fax: 918-458-2361
Broken Arrow Office
3100 E. New Orleans
Broken Arrow, OK 74014
Administration Building, Suite 332 (3rd floor)
Phone: 918-449-6225
Fax: 918-449-6448