Continuing Education | NSU

Courses
Accounting and Finance for Entrepreneurs
This course provides an introduction to key topics in accounting and finance for those involved in new ventures. It reviews financial accounting basics, including GAAP Principles and financial statements, and also covers key issues in finance, broadly defined as any financial or monetary activity that involves a company..
Introduction to Leadership
No matter your age or what phase of your career you're in, leadership is a crucial skill on the path to success. This course examines how to be a successful (that is, effective) leader. This course asks the crucial questions about leadership in today's organizations: What is leadership and why is it important? What does effective leadership require? What is visionary leadership? What is the role of charisma? What is the difference between managing, administering, and leading? This course offers a balance of the theory of leadership with some real-world application to help you develop this critical skill for personal growth and success.
Supply Chain Management Basics
As a supply chain grows in complexity, and companies increasingly source products and services from a more diverse and global set of suppliers, the job of managing the processes that ensure the steady and reliable flow of components and inputs has never been more difficult. This course introduces the core concepts and components of supply chain management, including supplier evaluation, logistics, inventory management, and other supply chain practices.
Latest News
Online Learning Readiness Tool
SUCCESS STORY
"Congratulations to Community Music Academy student Paige Willis on a successful audition for the OkMEA All State Bands yesterday! She was placed as third chair in the Wind Ensemble. Paige is a senior at Ft. Gibson High School and studies with Dr. Ben Hay. Way to go, Paige!"
Check out our courses for Educators!
Check out the who's hiring for these jobs and what they are paying!
Certificates and Courses
EVENT REGISTRATION SERVICES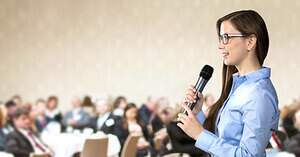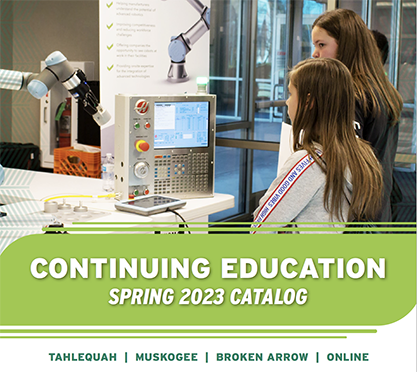 Email: ce@nsuok.edu
Tahlequah Office
512 N. Muskogee Ave.
Tahlequah, OK 74464
Phone: 918-444-4610
Fax: 918-458-2361
Google Driving Directions to Tahlequah
---
Broken Arrow Office
3100 E. New Orleans
Broken Arrow, OK 74014
Administration Building, Suite 332 (3rd floor)
Phone: 918-449-6225
Fax: 918-449-6448
Google Driving Directions to Broken Arrow
---