College of Extended Learning
CLEET CREDIT
Credit hours for CLEET credentials
Students and law enforcement agencies are welcome to partner with NSU to support college credit for prior learning as part of the Bachelor of Science in Criminal Justice. Students who earn credentials through the Council on Law Enforcement Education and Training (CLEET) may be eligible for up to 27 hours towards their Criminal Justice bachelor's degree.
Introduction to Criminal Justice
Criminal Law I
Criminal Law II
Criminal Procedure
Police Operations I
Policy Operations II
Criminal Investigation
Criminal Justice Community Relations
Diversity and Ethical Dilemmas in Criminal Justice
Homeland Security & Emergency Management Student Organization and Honor Society
The Homeland Security & Emergency Management Student Organization and Honor Society is now available to join for any current NSU student majoring or minoring in Homeland Security, Homeland Security & Emergency Management, or students who are enrolled into the Certificate of Emergency Management & Planning program.
Welcome to the College of Extended Learning
Welcome to the College of Extended Learning at Northeastern State University! We are very excited about what we do in providing new opportunities for skill advancement and professional learning to all of Oklahoma and other regions of the world. We offer programs for credit, non-credit, youth and special populations.
Our college works with other academic departments in offering degree seeking, certificate, and professional-learning programs for adult and non-traditional learners. Whether you're juggling family responsibilities, a career, or both, your busy lifestyle deserves a high-caliber and flexible education to match. That's where we come in.
NSU's College of Extended Learning programs are designed to meet each student along their personal and professional path and help them advance towards Career sustaining employment. We offer flexible course and program delivery options that will enhance your career path at any level. Whether a quick lesson on a topic of a set of courses for a certificate our College of Extended Learning is here for you.
If you are seeking more of a fast-track customized for-credit program such as a degree of Criminal Justice or a Certificate of Emergency Management then CEL provides top quality advisors to assist you as you progress every class till graduation.
As part and in support of achieving a degree completion, CEL offers a pathway in using your work experience towards obtaining credits toward a degree. This process called PLA or "Prior Learning Assessment" can assist in obtaining academic credit based on what you have learned at your work. This PLA is an exciting option that accelerates degree completion. Those students who have participated in the PLA process have saved time and money in demonstrating prior knowledge of subject matter toward course credit.
College of Extended Learning also offers many other programs for youth, active adults and individuals with disabilities. Our Summer Youth Academy provides interactive STEM type courses that is fun yet challenging for every child. Led by NSU faculty the Summer Youth Academy provides engage learning that is fun and filled with engagement. Our Community Music Academy offers quality lessons that will strengthen the family's young musician to be ready for competition or recreational performance. This popular program has enhanced the musical amplitude of many aspiring musicians.
One of our new programs that serves special populations is the RiverHawks Scholar Program. This program provides students with intellectual disabilities an opportunity to experience college life in a traditional learning environment. Building on four pillars of learning our students are involved with Independent living, Academics, Social Skills and Career Development. This new program has proven to fill a definite social need in our society that provides an inclusive fit that has been appreciated by many at NSU.
Our Continuing Education department offers over 500 Professional Learning programs from novice to advance. Many programs are test-prep courses that are quality and affordable. Test prep courses for teachers and teacher hopefuls include OSAT, OGET, SPED and many others are offered throughout the year. We have been selected by College Board to be an AP teachers course site. Many other programs for Law Enforcement personnel are offered such as Crime Scene Investigation and Emergency Responder.
As you can tell our College of Extended Learning offers many different programs that are needed to enhance and expand professional and personal self. I ask you to explore our content and explore the many possibilities to enhance yourself in building a smarter community for all of us!
Staff and Faculty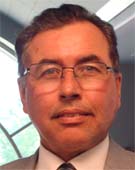 Dr. Eloy Chavez
CEL Dean
Administration 206
Broken Arrow Campus
918-449 - 6527
chavez02@nsuok.edu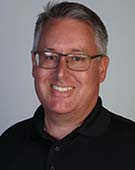 Justin Chase
Riverhawks Scholar Program Coordinator
Bagley Hall 239
Tahlequah Campus
918-444 - 3711
chase04@nsuok.edu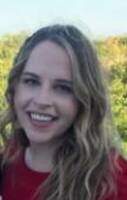 Katelyn Cline
CEL Recruiter/Advisor
Administrative Services 332-B
Broken Arrow Campus
918-449 - 6470
cline05@nsuok.edu

Anthony McCarty
Continuing Education Coordinator
Continuing Education Building
Tahlequah Campus
918-444 - 4618
mccart13@nsuok.edu
Linda Milner
CEL Admin
Administrative Services 332-C
Broken Arrow Campus
918-449 - 6225
milnerl@nsuok.edu
Brenda Ward
CEL Admin
Administrative Services 332
Broken Arrow Campus
918-449 - 6225
ward48@nsuok.edu
NSU Campuswide Student Emergency Weather Preparedness Event
*Date: March 30, 2023
*Time: 11:00AM - 12:00PM
*Location: University Center, Morgan Room #309, Tahlequah, OK
*Free Student Emergency Preparedness Kit to the first 32 students who sign-in and attend the event!