Department of History

The Department of History offers baccalaureate degrees in History and Social Studies Education along with a minor in History. These academic programs are provided by six full-time faculty members and several adjunct faculty members.
During most semesters, there are about 100 students majoring in the department's programs (collectively). The department provides instruction to over 1,500 students per year.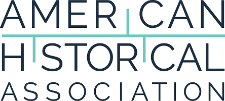 2021 equity award
The American Historical Association recently bestowed its 2021 Equity Award upon NSU's History Department, recognizing its success recruiting and retaining students from underrepresented groups.
Follow us