Bachelor of Arts in Education, English (English Education B.A.Ed.)
The English Education program at Northeastern State University prepares highly competent teacher candidates who are qualified in the field of English and dedicated to teach students in grades 5-12. The Department of Languages and Literature serves as an educational partner collaborating with the College of Education preparing English Education majors to be educational leaders, teaching scholars, and creative developers of human potential who regard the whole person.
For more information about degree requirements, visit the NSU catalog.
Teacher Education Admission and Certification Policies
In addition to courses in the discipline, all students completing a BA or BS degree in Education must meet the following Teacher Education requirements for certification. For more information, please review the Teacher Education/Clinical Education Webpage.
Full Admission into the Teacher Education Program (revised: Clinical Education Handbook, Summer 2023)
Once students have completed 45 credit hours with a 2.75 GPA, they are able to apply to be fully admitted into the Teacher Education program. This phase is initiated by enrolling in EDUC 3313: Clinical Teaching/Pre-Internship I. The requirements below are embedded in the EDUC 3313 and Pre-Internship I experience and students must have all items satisfied by the end of the semester:
Apply for admission to Teacher Education (occurs in EDUC 3313);
Successfully complete a Professional Interview;
Successfully complete a Professional Dispositions and Habits Inventory (PDHI);
Have proof of completion of one of the six OSRHE requirements;
Pass Checkpoint #1;
Complete EDUC 3313 and EDUC 3113 with a "C" or better;
Achieve an overall *2.75 GPA

*NOTE: GPA admission requirements for Teacher Education will be 2.75 overall for incoming freshmen and new transfer students. After receiving full admission, all candidates must maintain a 2.50 GPA overall, in major content area, and professional education core classes unless the degree plan for a catalog term states otherwise.
Teacher candidates will complete three field experiences within their College of Education coursework (Pre-I, Pre-II, and FULL) and are expected to successfully complete CAEP and NCTE Assessment Portfolio components.
Professional Licensure Disclosure
Programs at Northeastern State University that prepare students for initial licensure as educators are designed to meet the licensure standards set by the Oklahoma State Department of Education. Students seeking licensure in another state are advised to contact the appropriate licensing board in that state to determine specific requirements of guidelines for reciprocity. Northeastern State University cannot confirm whether a particular licensure program meets requirements for licensure outside of the State of Oklahoma. For a list of the state departments of education that oversee professional teaching licensure, see the U.S. Department of Education website - State Contacts page
For questions related to licensure, please contact Lois Buttress (buttress@nsuok.edu).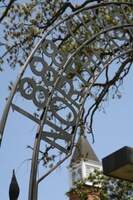 PROGRAM CONTACT:
918.444.3642
English Education Specialist