College of Liberal Arts News and Events
We are excited to start the Fall 2021 semester!
The College of Liberal Arts is committed to providing a high quality hands-on education. We are offering a variety of course formats this fall in order to accommodate the needs and preferences of all students. CoLA activities and organizations are also preparing for a great semester of events and opportunities on campus, online, and in virtual formats. Stay tuned for information about exciting upcoming events and CoLA news.
Please check-in with our social media pages for regular updates!
English Professors Publish Works
Dr. Christopher Flavin, Associate Professor of English, authored a book titled Constructions of Feminine Identity in the Catholic Tradition: Inventing Women. The book examines the ways in which late classical medieval women's writings serve as a means of emphasizing both faith and social identity within a distinctly Christian, and later Catholic, tradition, which remains a major part of the understanding of faith and the self. Flavin focuses on key texts from the lives of desert saints and the Passio Perpetua to the autobiographies of Counter-Reformation women like Teresa of vila to illustrate the connections between the self and the divine.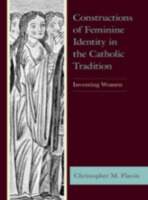 Christopher Murphy, Associate Professor of English authored a poetry piece titled Fender, Caddy, Finn, Fender that was published in Spartan, a journal of minimalist prose. The piece is a semi-autobiographical tale about a lonely man and puppy companion. He also published a second piece titled The Ladies at the Armory with Ghost Parachute.