NSU Music Faculty
NSU Department of Music Guidelines for Faculty Retention, Tenure, and Promotion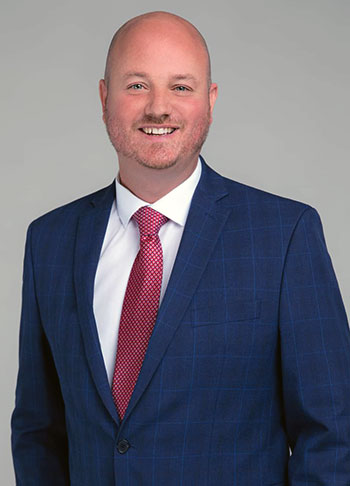 Assistant Professor, Voice/Chair
Fine Arts 221
918-444-2718
bester@nsuok.edu
Degrees:
D.M.A. - University of North Texas
M.M. - Southern Methodist University
BTech - Tshwane University of Technology, RSA

Courses Taught:
Applied Voice
Voice Class
Music History
Music Theory (Aural)

Christian Bester made his professional debut as Schaunard in La Boh me for Pro Musica Theater in South Africa in 2005. European performances include the role of Zaremba in Nedbal's Polen Blut for Americke Jaro Festival in the Czech Republic, Papageno and Armed Man in Die Zauberfl te for Amalfi Coast Festival in Italy. Other favorite opera and operetta roles include: Robert Schumann in Clara, King Pellinore, King Arthur (understudy) in Camelot, Don Giovanni, Count Almaviva in Le Nozze di Figaro, Belcore in L'elisir d'amore, Marcello in La Boh me, Germont in La Traviata, Aeneas in Dido and Aeneas, Bob in Old Maid and the Thief, Guglielmo in Cosi fan tutte, Escamillo in Carmen, Prince Moritz Popolescu in Countess Maritza, Basil in Der Graf von Luxemburg, Gianni Schicchi and Dr. Malatesta in Don Pasquale, among others.

A recent concert tour through South Africa included performances at: National Arts Festival in Grahamstown, Unisa Foundation Concert Series, Hermanus FynArts Festival, Stellenbosch University Concert Series, Friend of Music Society in Durban, and University of North West Concert Series. As a soloist Dr. Bester recently partook in Songfest, the prestigious Van Cliburn Concert Series as well as Texas Christian University's Festival of American Song, featuring songs of American composer Ricky Ian Gordon. Other concert series include: Santa Fe Concert Association Concert Series, singing the role of the King [no.7] in Conrad Susa's opera Transformations; East Dallas Christian Church Concert Series, and Lovers Lane United Methodist Concert Series. Dr. Bester was a member of the Emerging Artists for Dallas Opera, Des Moines Metro Opera's Young Artist Program, and Ash Lawn Opera's Young Artist Program.

Dr. Bester, a sought-after soloist with symphony orchestras, recently collaborated with Fort Worth Symphony, Manitowoc Symphony Orchestra, Kwazulu-Natal Philharmonic Orchestra, Lone Star Wind Orchestra, Allen Philharmonic Orchestra, Dallas Symphony Orchestra League, UNT Symphony Orchestra, and Meadows Symphony Orchestra. Concert work includes: Mark Hayes's Requiem, Brahm's Requiem, Handel's Messiah, Schubert Mass, Faur's Requiem, Mendelssohn's Elijah and Tippett's A Child of our Time.

As a recitalist, Dr. Bester frequently performs throughout the United States, Australia, Wales, and South Africa. In addition to performing, Dr. Bester maintains an active teaching and researching career. Dr. Bester recently presented at the NATS National Conference in Las Vegas, the Sixth Asian Conference on Arts and Humanities in Japan, as well as at the Texoma Regional Conference in Kingwood. Further, his article Pauline Bredelli South Africa's Elusive First Prima Donna, was published in the Journal of Musical Arts in Africa (JMAA). Dr. Bester's students repeatedly place at Texoma NATS and DFW Chapter NATS.

Dr. Bester has served Visiting Assistant Professor of Voice at Lawrence University, the UW Oshkosh, and Baylor University. Currently, Dr. Bester serves as Assistant Professor of Voice at Northeastern State University in Tahlequah Oklahoma.

Dr. Bester holds the Doctor of Musical Arts degree, along with the Artist Certificate from the University of North Texas. The Master of Music degree in Voice, he received from Southern Methodist University, and the Bachelor of Music in Vocal Performance from Tshwane University of Technology.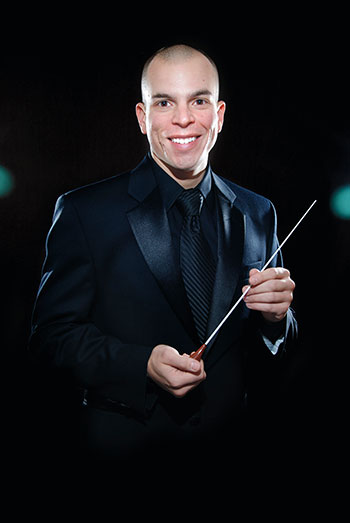 Interim Director of Bands and Low Brass
Fine Arts 124
belloj@nsuok.edu
Degrees:
D.M.A - Northwestern University
M.M. Conducting - George Mason University
B.M. Performance - George Mason University
Dr. Bello's education and experience in professional music began in 1998 as an enlisted member of the U.S. Air Force and earning a coveted position in the U.S. Air Force Concert Band, Washington D.C. Upon retirement from U.S. Air Force in 2014 as principal euphonium, he began his music education by earning his Bachelor of Music degree at George Mason University in euphonium performance, then completing his Master of Music degree at George Mason University in conducting with Anthony Maiello. Recently, he completed his Doctor of Musical Arts at Northwestern University under the mentorship of Dr. Mallory Thompson.
Throughout his years, Dr. Bello has conducted and soloed with various music organizations including the United States Air Force Band, Chicago Symphony Orchestra, Dallas Wind Symphony, University of Texas Symphonic Band, George Mason University Wind Symphony, Loudoun Symphonic Winds, George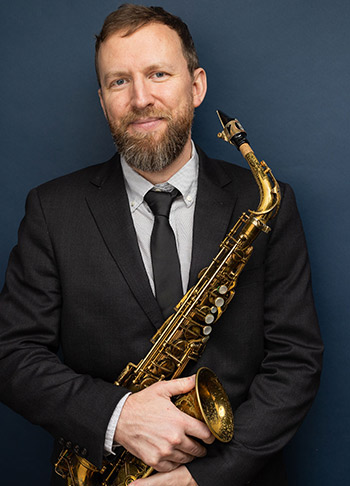 NSU Jazz Lab
918-859-1931
camero08@nsuok.edu


Mike Cameron is an in-demand saxophonist, composer and educator based in Tulsa, OK specializing in improvisation that spans many musical genres. He leads and writes original music for the Mike Cameron Collective, the nine-piece funk band Count Tutu, and the Swunky Face Big Band. He has had the opportunity to perform professionally with The Count Basie Orchestra, The Temptations, The O'Jays, Father John Misty, Little Anthony and the Imperials, Johnny Mathis, Frank Sinatra, Jr., Bartlesville Symphony, Ringling Brothers and Barnum and Bailey Circus, Oklahoma City Philharmonic, and The Tommy Dorsey Ghost Orchestra. He recently traveled to New York City in February 2022 to perform the world premier of Ethan Iverson's "Ritornello, Sinfonias & Cadenzas".
As leader of the "Mike Cameron Collective" he has performed original music and standards every Monday night at Hodges Bend for nine years and has held many other weekly residencies at clubs throughout Tulsa including a current Wednesday night jam session series at Low Down Jazz Club. He has been a featured performer at The Gathering Place, Guthrie Green and with the Tulsa Signature Symphony.
Cameron is a featured soloist and composer on multiple commercial releases including "Hands Up" (Count Tutu, 2022), "Head Radio: A Tribute to Radiohead" (ESC Records, Germany, 2012),
"American Byways: The Music of Michael Daugherty (Equilibrium Records, US, 2012), "Spinning Plates of Jazz" (Rebecca Ungerman, self produced, 2011) and his two solo albums ("Michael Cameron Quartet" & "Clucky") which he produced in 2010 and 2013.
As an educator Cameron taught applied saxophone, jazz ear training, big band and jazz improvisation at the University of Tulsa from 2013-2018 and has taught a private studio of saxophone and clarinet students at all levels for 15 years. He has served as a clinician at Northeastern State University's Green Country Jazz Festival alongside Dr. Clark Gibson and Charles McPhearson and also at The University of Tulsa Jazz Camp with jazz sensation Eldar Djangirov. He is currently completing a Doctor of Musical Arts at New England Conservatory where his dissertation is a compositional analysis of the music of the SF Jazz Collective.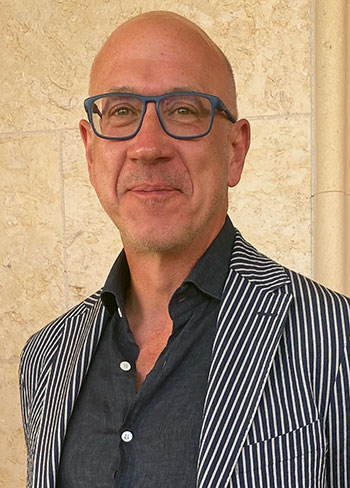 Professor of Piano
Fine Arts Building 222
918-444-2707
chioldi@nsuok.edu
Degrees:
D.M.A. Piano Performance - University of Illinois
M.M. Piano Performance - University of Illinois
B.A. Music - Indiana University of Pennsylvania
Courses Taught:
Piano
Piano Pedagogy
Group Piano
Music Theory

Ronald Chioldi is Professor of Music at Northeastern State University in Tahlequah, Oklahoma where he teaches piano, class piano, and music theory. Other teaching appointments include summer piano faculties at Blue Lake Fine Arts Camp, Georgia State University, and the University of Illinois. As a performer, he has appeared recently in Alabama, Arkansas, Illinois, Kansas, Kentucky, Michigan, New Mexico, New York, Oklahoma, Pennsylvania, and Texas. A diverse and committed educator, his piano students have won placement in masters programs and summer festivals throughout the country. Chioldi is a coauthor of the popular group-piano textbooks Keyboard Musicianship, and Keyboard Fundamentals, published by Stipes Publishing, and he has presented showcases highlighting these texts at national conferences of the Music Teachers National Association. He has presented workshops/lectures to piano teachers groups, and he is a sought-after adjudicator, throughout the south central and south east region of the United States. His article, Reflections on a Remarkable Career: An Interview with James Lyke, is published in the May/June 2009 issue of Clavier Companion. Chioldi received a Doctor of Musical Arts in Piano Performance from the University of Illinois, where he was a student of Ian Hobson.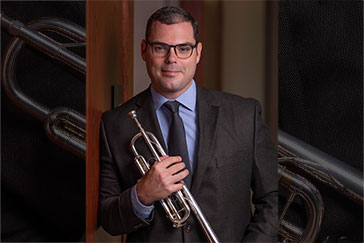 Assistant Professor of Music (trumpet)
Fine Arts Building 123
918-444-2709
hayb@nsuok.edu
Degrees:
D.M.A. - University of Oklahoma
M.M. - University of New Mexico
B.M. - Oklahoma State University
Courses Taught:
Applied Trumpet
Trumpet Ensemble
Jazz Combo
Music Theory (Harmony) I & II
Music Appreciation
Dr. Benjamin Hay is a trumpeter, educator, and composer/arranger based in Northeastern Oklahoma. Ben holds degrees from Oklahoma State University (B.M. Performance) and the University of New Mexico (M.M. Performance). He currently serves as Assistant Professor of Music (Trumpet/Theory) at Northeastern State University in Tahlequah, OK. Prior to his appointment at NSU, Dr. Hay served as Adjunct Instructor of Music at Tulsa Community College, where he taught applied trumpet, applied horn, music theory, jazz improvisation, and chamber brass. Ben received his doctorate (D.M.A. Performance) at the School of Music at the University of Oklahoma.

Ben is a member of Tulsa's Signature Symphony and frequently performs with the Symphony of Northwest Arkansas and the Tulsa Symphony Orchestra. Additional performances include appearances with Tulsa Opera, Tulsa Oratorio Chorus, Frontier Brass Band of Oklahoma, and the New Mexico Symphony Orchestra, to name a few. A frequent recitalist, Dr. Hay has performed guest solo recitals at the University of Arkansas, University of New Mexico, Pittsburg State University, and Oklahoma State University, among others. Ben has performed as a soloist with the Signature Symphony, the Symphony of Northwest Arkansas, Tulsa's Starlight Band, as well as numerous high school and college ensembles. An avid chamber musician, he has performed with Tulsa Camerata, the faculty brass quintets of the University of New Mexico and Northeastern State University, and the brass quintets of Symphony of Northwest Arkansas and Tulsa Symphony. Dr. Hay has had the privilege of sharing the stage with a wide range of the world's top performers such as Eric Whitacre, Michael Daugherty, JoAnn Falletta, Benjamin Zander, the Irish Tenors, Bernadette Peters, and Johnny Mathis.

Ben's primary trumpet teachers have been Andrew Cheetham, Jacob Walburn, Thomas Booth, John Marchiando, and Karl Sievers. Additionally, Ben has studied composition and arranging with Marvin Lamb, and horn performance with Eldon Matlick. Dr. Hay also serves a music reviewer for the International Trumpet Guild Journal. Ben is a member of the International Trumpet Guild, ASCAP, Phi Kappa Phi Honor Society, and the American Federation of Musicians (Local 94).

Benjamin Hay is a Conn-Selmer/Vincent Bach Endorsing Artist.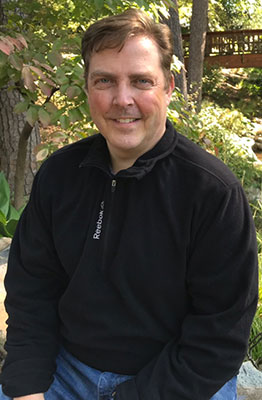 Professor of Music Education
Percussion Studio Head
Fine Arts Building 216
918-444-2702
lindrotj@nsuok.edu
Degrees:
Ph.D. Music Education University of South Florida
M.M. Percussion Performance University of Massachusetts Lowell
B.M. Music Education University of Massachusetts Lowell
Courses Taught:
Applied Percussion
Elementary Music Methods
Secondary Music Methods
Student Teacher Supervisor
Rock & Roll History
Percussion Ensemble
Dr. James T. Lindroth received his B.M. in Music Education from the University of Lowell, his M.M. degree in Music Performance from the University of Massachusetts Lowell, and his Ph.D. in Music Education from the University of South Florida. He joined the music faculty at Northeastern State University in Fall of 2012 where he serves as the Coordinator of the Music Education Program and Percussion studio head.
Before teaching at the university level, Dr. Lindroth taught music in the public schools at all grade levels. His primary focus for 17 years was high school band and orchestra. His performing ensembles received praise at the local and national level. His ensembles have represented their school at state and national parades and competitions throughout the United States. Dr. Lindroth has been listed several times in Who's Who of American Teachers.
Dr. Lindroth is an active clinician and adjudicator at the secondary level. He is a member of the Central States Judges Association, where he adjudicates marching bands and indoor percussion ensembles throughout the United States as well as local music festivals. He is also part of the Vic Firth and Zildjian Education Team. Dr. Lindroth proudly serves on the Scholarly Research and Health and Wellness Committees for the Percussive Arts Society (PAS).
Dr. Lindroth is an active arranger and has written music for many high school and university marching bands including Ohio State University, University of Tennessee, Northeastern State University, and the University of South Florida. He is also an active performer at the local and national level. He has performed with the New England Philharmonic Orchestra, Metropolitan Symphony, Florida Wind Band, Clark Gibson Orchestra, and the Boston based rock group, 3D.
Dr. Lindroth's research interests include the construction of creative identity in music and pre-service teacher education. He has presented his research at state level music education conferences in Florida, Oklahoma, and Texas. He has also presented at various international conferences such as the Society for Music Education in Ireland and the Percussive Arts Society International Conference (PASIC) in Indiana.
Dr. Lindroth is an active music scholar presenting his research at many national and international conferences, and his research has published in various media periodicals and peer-reviewed journals such as UPDATE: Applications in Research in Music Education, Percussive Notes, Rhythm Scene, and Kansas Music Review. He also serves as an editor for SAGE publications and various music conferences. Dr. Lindroth is an active member of College Music Society, Percussive Arts Society, National Association for Music Education, Center for Music Education Research, Pi Kappa Lambda (National Music Honor Society), and an honorary member of Kappa Kappa Psi.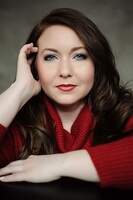 Associate Professor Voice
Director of Opera Workshop
Fine Arts Building
918-444-2721
myersw@nsuok.edu
Degrees:
D.M.A. - University of Kentucky
M.M. - University of North Carolina - Greensboro
B.M. - University of Kentucky
Courses Taught:
Applied Voice
Voice Class
Opera Workshop
Music Theory (Aural)
Whitney Myers, soprano, is a Tennessee native who completed her D.M.A. in vocal performance at the University of Kentucky where she spent time teaching voice to undergraduates and music minors while also running a private voice studio. Myers completed her Master of Music at the University of North Carolina at Greensboro and her Bachelor of Music at the University of Kentucky. She won the Kentucky District National Metropolitan Opera Council auditions in 2013 as well as the Mid-Atlantic Regional NATS for Advanced College Women in 2009.

Myers was most recently seen as Elle in Poulenc's La Voix humaine at the University of Kentucky. Myers has performed with numerous opera companies such as the Dallas Opera, Roanoke Opera, Millenium Opera, UNC-G Opera, UK Opera Theatre, and Greensboro Opera. Her roles include the Mother in Amahl and the Night Visitors, Giulietta in Les Contes'd Hoffmann, Donna Anna in Don Giovanni, Tsarevna in Kashchei the Immortal, Ludmila in The Bartered Bride, Vendedora in La Vida Breve, Octet Member in Barnum's Bird, Novice in Suor Angelica, 2nd Lady in Die Zauberfl te, Susannah in Le Nozze di Figaro, and Clorinda from La Cenerentola. She has also performed in Boris Godunov, Phantom of the Opera, Carmen, Madame Butterfly and L incoronazione di Poppea. She has performed as a guest soloist across the world in venues such as St. Patrick's Cathedral in Dublin Ireland, Mirabell Gardens and Mondsee Cathedral in Salzburg, St. Stephens Cathedral in Vienna, Amerika Haus in Munich, and Notre Dame Cathedral in Paris. Myers specializes in the vocal music of Les Six and has presented numerous recitals showcasing their works.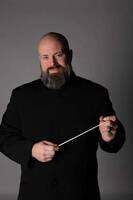 Professor of Music, Director of Choral Studies
Fine Arts Building 220
918-444-2715
wall03@nsuok.edu
Degrees:
D.M.A. Choral Conducting - University of South Carolina
M.M. Choral Conducting - University of Tennessee
B.M. Vocal Music Education - Texas Tech University
Courses Taught:
University Singers
University/Community Chorus
Advanced Choral Conducting
Dr. Wall is director of Choral Studies at Northeastern State University. He joined the music faculty at Northeastern State University in Fall 2013 and is Professor of Music and Director of Choral Activities. In that capacity, he conducts the University Singers and the University/Community Chorus & teaches Advanced Choral Conducting.
He came to NSU from Bethany College in Lindsborg, KS where he was the Elmer F. Pierson Distinguished Professor of Music. He served as Co-Chair of the Music Department and Director of Choral/Vocal Activities at Bethany. He conducted several student choirs, and the Bethany Oratorio Society for the annual Messiah Festival of the Arts. Dr. Wall conducted Handel's Messiah and J.S. Bach's Passion According to St. Matthew annually. Additionally, he has teaching experience in choral pedagogy and conducting, applied voice, and other vocal music classes.
Dr. Wall is in demand as a conductor, teacher, clinician, adjudicator, and baritone soloist. He is conductor of the professional-level chamber choir called Vox Solaris headquartered in Broken Arrow, Oklahoma. He has experience in collegiate, high school, professional, community, and church settings. He has served as a faculty member at Georgia State University in Atlanta and New Mexico Junior College in Hobbs, NM. He has also taught public school, grades 7-12 in Lubbock, TX. He frequently sings with the semi-professional chorus, the Ken Davis Chorale, based out of the Dallas area. Dr. Wall is an active member of the American Choral Directors Association, the National Collegiate Choral Organization, the National Association for Music Educators, the College Music Society, and several other professional organizations.
He holds a Bachelor of Music degree in Vocal Music Education from Texas Tech University. Dr. Wall received his Master of Music degree in Choral Conducting from the University of Tennessee in Knoxville. His Doctor of Musical Arts degree in Choral Conducting was earned at the University of South Carolina.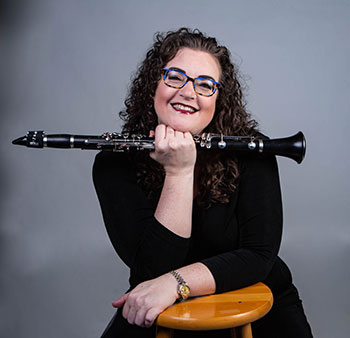 Professor of Clarinet and Music History
Fine Arts Building 225
918-444-2723
watsona@nsuok.edu
Degrees:
D.M.A. Clarinet performance - Arizona State University
M.M. Clarinet performance - Arizona State University
B.M. Music - West Texas A & M University
Courses Taught:
Applied Clarinet
Introduction to Music
Music History I & III
Woodwind Class
Form & Analysis

Dr. Anne A. Watson is currently Professor of Clarinet at Northeastern State University (Tahlequah, OK). An active performer and pedagogue, Watson has given recitals and masterclasses throughout the United States and internationally. Watson served as principal clarinet with the Arizona Opera Orchestra (Phoenix, AZ) for ten years and in 2004 was named as finalist to the New World Symphony Orchestra in Miami, FL. Locally, Watson actively performs with a number of local organizations, including the Tulsa Symphony, Tulsa Ballet, Tulsa Opera and in 2019, she won the 2nd clarinet/E-flat position with the Signature Symphony (Tulsa, OK). She has also performed with symphonies in Wichita, KS and Northwest Arkansas. A founding member of Ironwood Trio, Watson performs recitals and masterclasses regularly throughout North America and regularly commissions new works for the group. Since 2005, she has been a recording artist with the Carl Fischer Music Co. and most recently, with Excelcia Music Publishing. Watson has been a featured soloist at the Society for Electro-Acoustic Music in the United States (SEAMUS) convention, International Clarinet Association Convention, ClarinetFest , Texas Music Educators Association Convention (San Antonio, TX), the Arizona State University Percussion Ensemble, and with Claribel of ostend, Belgium. She has also been nominated twice for the Circle of Excellence for her dedication to her students at NSU and in 2011, she was awarded the prestigious President's Model the Way Award, awarded to NSU faculty for their dedication to students and the University. Watson has recorded two albums on the Potenza Music label; Rar tes Romantiques: Clarinet Works of the Romantic Era by Female Composers (2014) and most recently, Destiny: The commissioned works of Ironwood Trio (2020).
Watson holds degrees from West Texas A&M University (BM), where she won the University's Concerto Competition at the age of 18, and Arizona State University (MM and DMA), where she completed a Doctor of Musical Arts degree under the tutelage of Robert Spring. Anne Watson is an official artist for the Gonzalez Reeds and uses them exclusively for B-flat, E-flat, and Bass clarinets.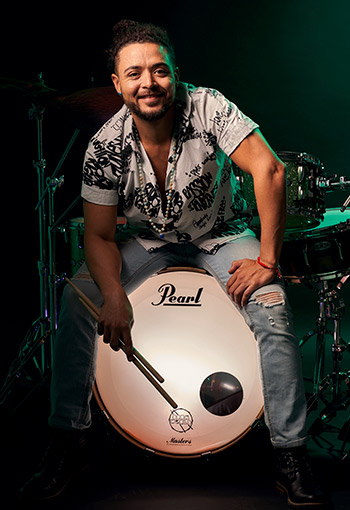 Michael Bremo, known to many as "Bremo" was born and raised on the island of Aruba, and is now based in Tulsa Oklahoma. Bremo is a well-versed percussionist in various styles of music, especially world-music and jazz. Versatility has made him a musician on demand, locally, as well as internationally. Bremo has toured the Caribbean, Latin America, USA, and Europe with performances at world renown festivals, such as The North Sea Jazz Festival in Rotterdam, in The Netherlands, The Xerox International Jazz Festival in Rochester, New York, The Heineken Jazz Festival in Puerto Rico, The Caribbean Sea Jazz Festival in Aruba and Nagua Nagua Jazz Festival in Valencia, Venezuela. Coupled with that, performances with world-class musicians and Grammy award artists, such as Bob Mintzer, Alex Han, Alex Brown, Oscar Stagnaro, Pernell Saturnino, Hendrik Meurkens, Howard Levy, Vince Norman, John Daversa, Tony Monaco and U.S. Poet Laureate Joy Harjo.
He currently keeps a busy schedule teaching at Drum World Tulsa, Northeastern State University, and The bART Center for Music outreach program, as a session musician, performing with Count Tutu, Bossa, and a free-lance musician.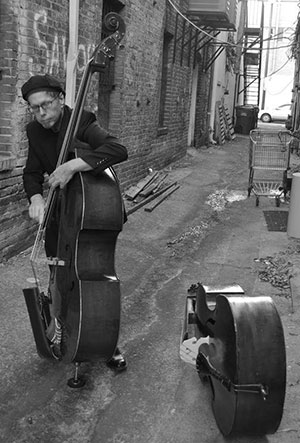 demerrit@nsuok.edu
Degrees:
BME, Bachelor of Music Education
University of Tulsa
Dean's roots are in jazz, blues, classical, rock, and country and western. Growing up as the son of a jazz pianist in Tulsa, he learned the roots of jazz from performing in his father's band in high school. Dean's teen years were spent learning jazz standards from an older generation of venerated artists. Dean went on to study classical and jazz bass at the University of Tulsa, graduating with a degree in music.
Currently, Dean performs regularly in a number of Tulsa venues every week including the Bull and Bear Tavern, Lefty's on Greenwood,and Low Down. He also teaches string bass and electric bass at the University of Tulsa and Jazz Improv and Bass at NSU-Tahlequah.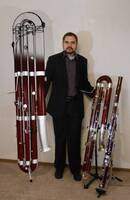 bobor@nsuok.edu
918-444-2700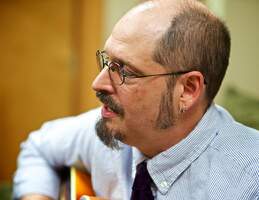 918-444-2700
hollandd@nsuok.edu
Degrees:
M.M. Guitar Performance - UA Fayetteville
B.A. Jazz Studies - UA Ft. Smith

Guitarist David Holland hails from Fort Smith, Arkansas, where he works as a performer, teacher, and composer. He holds a B.A. in Jazz Studies from the University of Arkansas Fort Smith; and a M.M. in Guitar Performance from the University of Arkansas, Fayetteville, where he studied jazz guitar with Dr. James Greeson and Mr. Ben Harris. He has also studied classical guitar with maestros Juan Mercadal and Rene Gonzalez at the University of Miami in Coral Gables, Florida. David performs regionally with his jazz trio The Unit, The Tabitha Graves Quartet, and the bluegrass band The Crumbs. David debuted as a classical composer this past summer with a performance of his setting of Ruth Krauss's children's book, The Carrot Seed, for string quartet and narrator, presented by the Fort Smith Symphony's Story Book Strings. He lives in Fort Smith, Arkansas with his wife Kara and daughter Kalliope.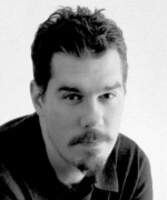 Artist Instructor of Music
Collaborative Pianist
Fine Arts 204
918-444-2700
mayfielf@nsuok.edu
Degrees:
M.M. Piano Performance and Pedagogy University of Oklahoma
B.A. Education - Northeastern State University
Courses Taught:
Class Piano
Music Appreciation
Rock and Roll History
A native of Oklahoma, Farren Mayfield attended Jenks Public Schools from K-12. During high school he played guitar in several metal, and funk bands until discovering the piano. He immediately fell in love with the instrument and began private lessons. After high school, Farren acquired an associates degree in Liberal Arts from Tulsa Community College, and transferred to Northeastern State University in Tahlequah. Farren spent the next four years there, studying piano with Ronald Chioldi and guitar with Randy Wimer.
After Northeastern State University Farren moved to Norman and studied Piano Performance and Pedagogy at the University of Oklahoma. He studied piano with Howard Lubin and Pedagogy with Jane Magrath, and Barbara Fast while there. After grad school, Farren operated a private piano studio in the Jenks & Tulsa area, teaching around 40 students. After four years of private teaching he decided to move back to Tahlequah for college teaching, and performance opportunities in 2009.
Farren currently serves as Collaborative Pianist at Northeastern State University in Tahlequah, Oklahoma. He is an instructor of Class Piano, Music Appreciation, and Rock Music History and also teaches in the NSU Community Music Academy. Throughout the year Farren collaborates with numerous faculty, guest artists as well as working with Opera & Musical Theatre, University Singers, and University Chorus. Since 2009, Farren has played in the River City Players band, while directing the band since 2016.
Farren is the co-founder of Salon House Concerts, a bi-monthly series featuring musicians from the region. He has been a collaborative artist for many competitions including the Crescendo Music Awards held each year in Tulsa. His recent solo projects include a recital titled Creatures of Light and Dark , which included various character pieces ranging from gnomes to gargoyles, and a recital titled Dances for Piano , ranging from Bach to Bartok to Piazzola. Farren's current project is a recital involving video game music in different mediums.
Farren leads, and plays mandolin in a Tahlequah group called Bear Creek Troupe. Their focus is Celtic dance music, and ballads. Additionally, he plays mandolin in the Tahlequah Mandophonics; a group that specializes in a variety of octet arrangements for mandolins, mandola, mandocello, guitar, bass, and flute.
In Farren's spare time, he enjoys hiking outdoors, and science fiction absorption. Farren tends to a small herd of miniature horses known as Little Cherokee Horses with his wife, and children. He is also a proud member of the Cherokee Nation.
Farren's degrees include a B.A. in Education from Northeastern State University (summa cum laude,) and an M.M. in Piano Performance and Pedagogy from the University of Oklahoma.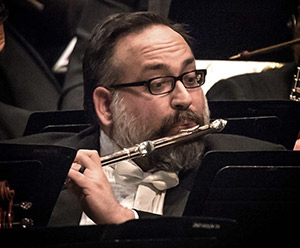 John Phillip Rush is Principal Flutist with the Tulsa Symphony and on the faculties of as Adjunct Professor of Flute at the University of Tulsa and Tulsa Community College. After studying modern flute and receiving a Bachelors of Music from Wayne State University (1996) and a Masters of Music from Louisiana State University (1999), John studied historical transverse flutes with Eva Legene and music history through the Early Music Institute at Indiana University in Bloomington, Indiana.
In the Spring of 2002, John was a prizewinner in the Early Music America Summer Study
Competition. With the prize from this competition, he was able to continue his early flute
studies with Stephen Preston, Professor of Baroque Flute at the Guildhall School of Music in London. John graduated from Indiana University in the spring of 2003 with a Masters of Music degree in Historical Flute Performance and Early Music History.
In the spring of 2018, John was awarded the Friend of the Arts award from the Tulsa Alumni Chapter of Sigma Alpha Iota.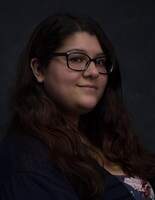 Office: Fine Arts 120
Phone: 918-444-4603
Megan Gasca was appointed Performing Facilities Technical Director beginning September 2019. She oversees all technical aspects of running the Center for the Performing Arts and the Jazz Lab. Megan is completing her BA in Drama at NSU.