NSU Music Faculty
NSU Department of Music Guidelines for Faculty Retention, Tenure, and Promotion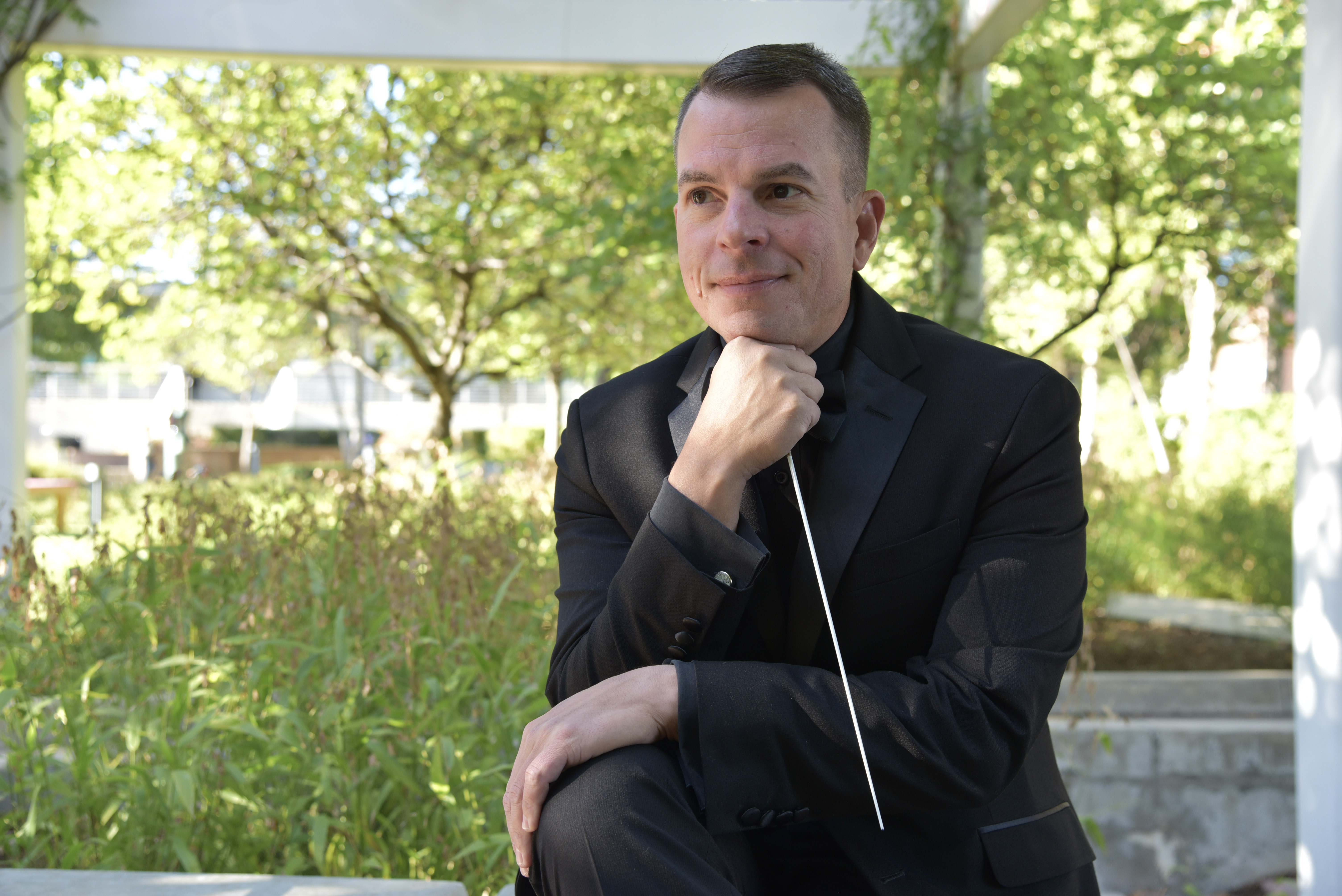 Director of Bands and Low Brass
Fine Arts 124
belloj@nsuok.edu
Degrees:
D.M.A - Northwestern University
M.M. Conducting - George Mason University
B.M. Performance - George Mason University
Joseph M. Bello is the Director of Bands and Low Brass at Northeastern State University in Tahlequah, Oklahoma.
Dr. Bello's education and experience in professional music began in 1998 as an enlisted member of the U.S. Air Force and earning a coveted position in the U.S. Air Force Concert Band, Washington D.C. Upon retirement from U.S. Air Force in 2014 as principal euphonium, he began his music education by earning his Bachelor of Music degree at George Mason University in euphonium performance, then completing his Master of Music degree at George Mason University in conducting with Anthony Maiello. Recently, he completed his Doctor of Musical Arts at Northwestern University under the mentorship of Dr. Mallory Thompson.
Throughout his years, Dr. Bello has conducted and soloed with various music organizations including the United States Air Force Band, Chicago Symphony Orchestra, Dallas Wind Symphony, University of Texas Symphonic Band, George Mason University Wind Symphony, Loudoun Symphonic Winds, George Washington University Symphonic Band, Bishop Ireton Symphonic Winds, Northshore Concert Band, and numerous community bands.
Dr. Bello's performances can be found at:
https://www.youtube.com/channel/UCuandRo EmQTPXqsiLCdsg3A
and https://www.youtube.com/channel/UCcORqnn iAeePrk1g39KRcEg.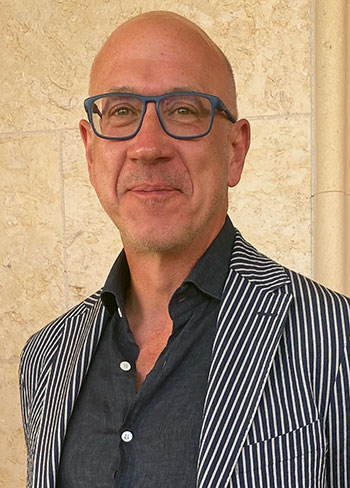 Professor of Piano
Fine Arts Building 222
918-444-2707
chioldi@nsuok.edu
Degrees:
D.M.A. Piano Performance - University of Illinois
M.M. Piano Performance - University of Illinois
B.A. Music - Indiana University of Pennsylvania
Courses Taught:
Piano
Piano Pedagogy
Group Piano
Music Theory

Ronald Chioldi is Professor of Music at Northeastern State University in Tahlequah, Oklahoma where he teaches piano, class piano, and music theory. Other teaching appointments include summer piano faculties at Blue Lake Fine Arts Camp, Georgia State University, and the University of Illinois. As a performer, he has appeared recently in Alabama, Arkansas, Illinois, Kansas, Kentucky, Michigan, New Mexico, New York, Oklahoma, Pennsylvania, and Texas. A diverse and committed educator, his piano students have won placement in masters programs and summer festivals throughout the country. Chioldi is a coauthor of the popular group-piano textbooks Keyboard Musicianship, and Keyboard Fundamentals, published by Stipes Publishing, and he has presented showcases highlighting these texts at national conferences of the Music Teachers National Association. He has presented workshops/lectures to piano teachers groups, and he is a sought-after adjudicator, throughout the south central and south east region of the United States. His article, Reflections on a Remarkable Career: An Interview with James Lyke, is published in the May/June 2009 issue of Clavier Companion. Chioldi received a Doctor of Musical Arts in Piano Performance from the University of Illinois, where he was a student of Ian Hobson.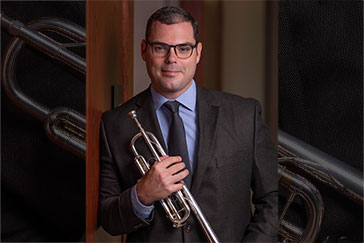 Assistant Professor of Music (trumpet)
Fine Arts Building 123
918-444-2709
hayb@nsuok.edu
Degrees:
D.M.A. - University of Oklahoma
M.M. - University of New Mexico
B.M. - Oklahoma State University
Courses Taught:
Applied Trumpet
Trumpet Ensemble
Jazz Combo
Music Theory (Harmony) I & II
Music Appreciation
Dr. Benjamin Hay is a trumpeter, educator, and composer/arranger based in Northeastern Oklahoma. Ben holds degrees from Oklahoma State University (B.M. Performance) and the University of New Mexico (M.M. Performance). He currently serves as Assistant Professor of Music (Trumpet/Theory) at Northeastern State University in Tahlequah, OK. Prior to his appointment at NSU, Dr. Hay served as Adjunct Instructor of Music at Tulsa Community College, where he taught applied trumpet, applied horn, music theory, jazz improvisation, and chamber brass. Ben received his doctorate (D.M.A. Performance) at the School of Music at the University of Oklahoma.

Ben is a member of Tulsa's Signature Symphony and frequently performs with the Symphony of Northwest Arkansas and the Tulsa Symphony Orchestra. Additional performances include appearances with Tulsa Opera, Tulsa Oratorio Chorus, Frontier Brass Band of Oklahoma, and the New Mexico Symphony Orchestra, to name a few. A frequent recitalist, Dr. Hay has performed guest solo recitals at the University of Arkansas, University of New Mexico, Pittsburg State University, and Oklahoma State University, among others. Ben has performed as a soloist with the Signature Symphony, the Symphony of Northwest Arkansas, Tulsa's Starlight Band, as well as numerous high school and college ensembles. An avid chamber musician, he has performed with Tulsa Camerata, the faculty brass quintets of the University of New Mexico and Northeastern State University, and the brass quintets of Symphony of Northwest Arkansas and Tulsa Symphony. Dr. Hay has had the privilege of sharing the stage with a wide range of the world's top performers such as Eric Whitacre, Michael Daugherty, JoAnn Falletta, Benjamin Zander, the Irish Tenors, Bernadette Peters, and Johnny Mathis.

Ben's primary trumpet teachers have been Andrew Cheetham, Jacob Walburn, Thomas Booth, John Marchiando, and Karl Sievers. Additionally, Ben has studied composition and arranging with Marvin Lamb, and horn performance with Eldon Matlick. Dr. Hay also serves a music reviewer for the International Trumpet Guild Journal. Ben is a member of the International Trumpet Guild, ASCAP, Phi Kappa Phi Honor Society, and the American Federation of Musicians (Local 94).

Benjamin Hay is a Conn-Selmer/Vincent Bach Endorsing Artist.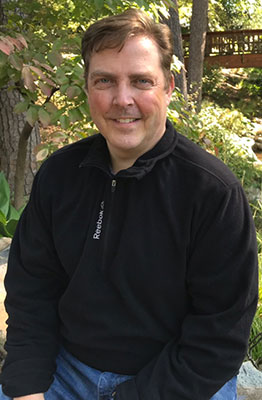 Professor of Music Education
Percussion Studio Head
Fine Arts Building 216
918-444-2702
lindrotj@nsuok.edu
Degrees:
Ph.D. Music Education University of South Florida
M.M. Percussion Performance University of Massachusetts Lowell
B.M. Music Education University of Massachusetts Lowell
Courses Taught:
Applied Percussion
Elementary Music Methods
Secondary Music Methods
Student Teacher Supervisor
Rock & Roll History
Percussion Ensemble
Dr. James T. Lindroth received his B.M. in Music Education from the University of Lowell, his M.M. degree in Music Performance from the University of Massachusetts Lowell, and his Ph.D. in Music Education from the University of South Florida. He joined the music faculty at Northeastern State University in Fall of 2012 where he serves as the Coordinator of the Music Education Program and Percussion studio head.
Before teaching at the university level, Dr. Lindroth taught music in the public schools at all grade levels. His primary focus for 17 years was high school band and orchestra. His performing ensembles received praise at the local and national level. His ensembles have represented their school at state and national parades and competitions throughout the United States. Dr. Lindroth has been listed several times in Who's Who of American Teachers.
Dr. Lindroth is an active clinician and adjudicator at the secondary level. He is a member of the Central States Judges Association, where he adjudicates marching bands and indoor percussion ensembles throughout the United States as well as local music festivals. He is also part of the Vic Firth and Zildjian Education Team. Dr. Lindroth proudly serves on the Scholarly Research and Health and Wellness Committees for the Percussive Arts Society (PAS).
Dr. Lindroth is an active arranger and has written music for many high school and university marching bands including Ohio State University, University of Tennessee, Northeastern State University, and the University of South Florida. He is also an active performer at the local and national level. He has performed with the New England Philharmonic Orchestra, Metropolitan Symphony, Florida Wind Band, Clark Gibson Orchestra, and the Boston based rock group, 3D.
Dr. Lindroth's research interests include the construction of creative identity in music and pre-service teacher education. He has presented his research at state level music education conferences in Florida, Oklahoma, and Texas. He has also presented at various international conferences such as the Society for Music Education in Ireland and the Percussive Arts Society International Conference (PASIC) in Indiana.
Dr. Lindroth is an active music scholar presenting his research at many national and international conferences, and his research has published in various media periodicals and peer-reviewed journals such as UPDATE: Applications in Research in Music Education, Percussive Notes, Rhythm Scene, and Kansas Music Review. He also serves as an editor for SAGE publications and various music conferences. Dr. Lindroth is an active member of College Music Society, Percussive Arts Society, National Association for Music Education, Center for Music Education Research, Pi Kappa Lambda (National Music Honor Society), and an honorary member of Kappa Kappa Psi.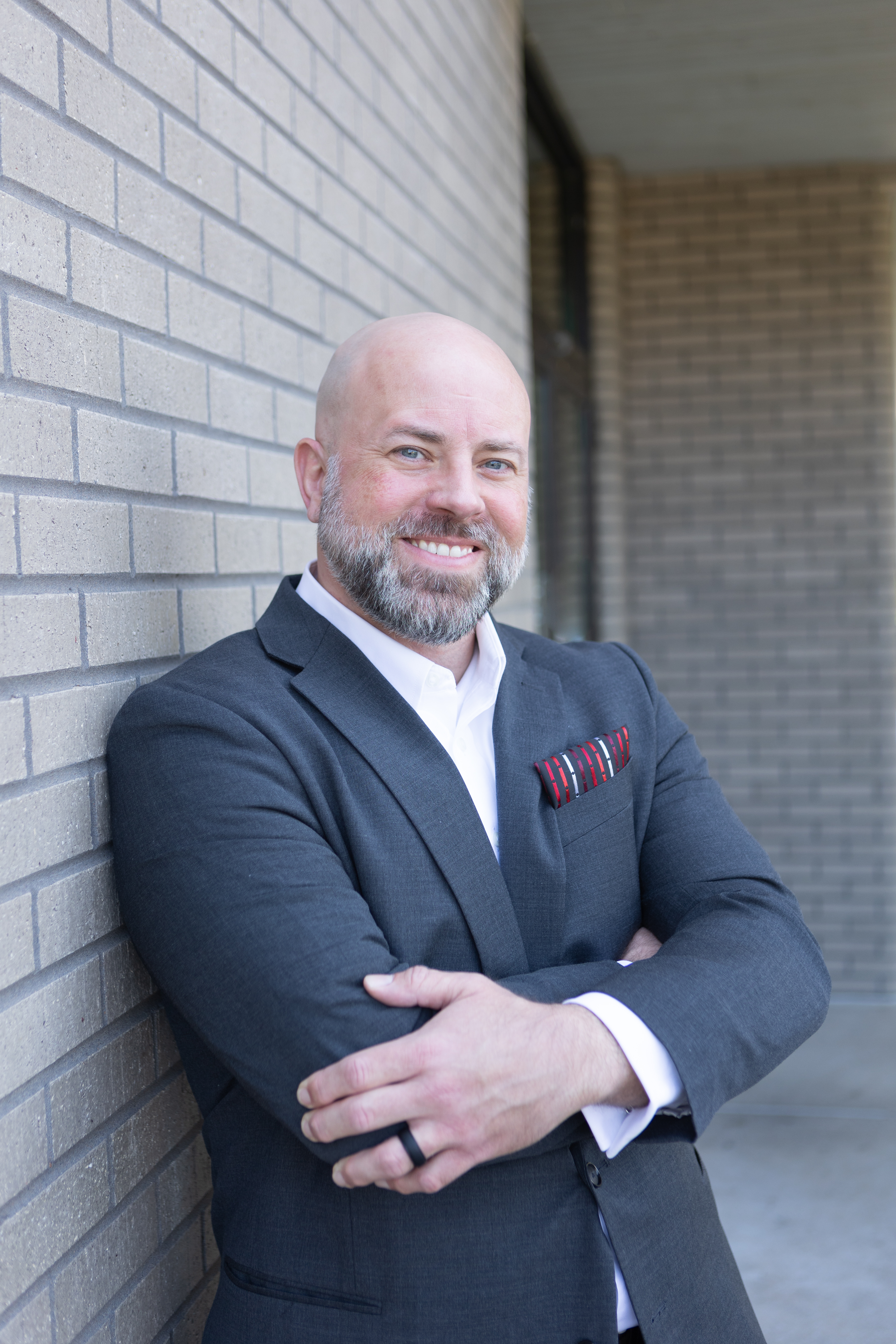 Professor of Music, Director of Choral Studies
Fine Arts Building 220
918-444-2715
wall03@nsuok.edu
Degrees:
D.M.A. Choral Conducting - University of South Carolina
M.M. Choral Conducting - University of Tennessee
B.M. Vocal Music Education - Texas Tech University
Courses Taught:
University Singers
University/Community Chorus
Advanced Choral Conducting
Dr. Wall is director of Choral Studies at Northeastern State University. He joined the music faculty at Northeastern State University in Fall 2013 and is Professor of Music and Director of Choral Activities. In that capacity, he conducts the University Singers and the University/Community Chorus & teaches Advanced Choral Conducting.
He came to NSU from Bethany College in Lindsborg, KS where he was the Elmer F. Pierson Distinguished Professor of Music. He served as Co-Chair of the Music Department and Director of Choral/Vocal Activities at Bethany. He conducted several student choirs, and the Bethany Oratorio Society for the annual Messiah Festival of the Arts. Dr. Wall conducted Handel's Messiah and J.S. Bach's Passion According to St. Matthew annually. Additionally, he has teaching experience in choral pedagogy and conducting, applied voice, and other vocal music classes.
Dr. Wall is in demand as a conductor, teacher, clinician, adjudicator, and baritone soloist. He is conductor of the professional-level chamber choir called Vox Solaris headquartered in Broken Arrow, Oklahoma. He has experience in collegiate, high school, professional, community, and church settings. He has served as a faculty member at Georgia State University in Atlanta and New Mexico Junior College in Hobbs, NM. He has also taught public school, grades 7-12 in Lubbock, TX. He frequently sings with the semi-professional chorus, the Ken Davis Chorale, based out of the Dallas area. Dr. Wall is an active member of the American Choral Directors Association, the National Collegiate Choral Organization, the National Association for Music Educators, the College Music Society, and several other professional organizations.
He holds a Bachelor of Music degree in Vocal Music Education from Texas Tech University. Dr. Wall received his Master of Music degree in Choral Conducting from the University of Tennessee in Knoxville. His Doctor of Musical Arts degree in Choral Conducting was earned at the University of South Carolina.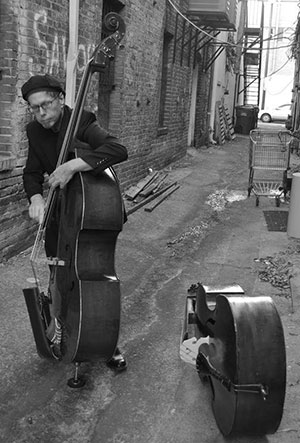 demerrit@nsuok.edu
Degrees:
BME, Bachelor of Music Education
University of Tulsa
Dean's roots are in jazz, blues, classical, rock, and country and western. Growing up as the son of a jazz pianist in Tulsa, he learned the roots of jazz from performing in his father's band in high school. Dean's teen years were spent learning jazz standards from an older generation of venerated artists. Dean went on to study classical and jazz bass at the University of Tulsa, graduating with a degree in music.
Currently, Dean performs regularly in a number of Tulsa venues every week including the Bull and Bear Tavern, Lefty's on Greenwood,and Low Down. He also teaches string bass and electric bass at the University of Tulsa and Jazz Improv and Bass at NSU-Tahlequah.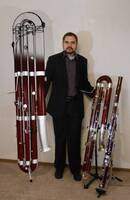 bobor@nsuok.edu
918-444-2700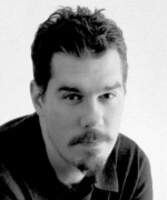 Artist Instructor of Music
Collaborative Pianist
Fine Arts 204
918-444-2700
mayfielf@nsuok.edu
Degrees:
M.M. Piano Performance and Pedagogy University of Oklahoma
B.A. Education - Northeastern State University
Courses Taught:
Class Piano
Music Appreciation
Rock and Roll History
A native of Oklahoma, Farren Mayfield attended Jenks Public Schools from K-12. During high school he played guitar in several metal, and funk bands until discovering the piano. He immediately fell in love with the instrument and began private lessons. After high school, Farren acquired an associates degree in Liberal Arts from Tulsa Community College, and transferred to Northeastern State University in Tahlequah. Farren spent the next four years there, studying piano with Ronald Chioldi and guitar with Randy Wimer.
After Northeastern State University Farren moved to Norman and studied Piano Performance and Pedagogy at the University of Oklahoma. He studied piano with Howard Lubin and Pedagogy with Jane Magrath, and Barbara Fast while there. After grad school, Farren operated a private piano studio in the Jenks & Tulsa area, teaching around 40 students. After four years of private teaching he decided to move back to Tahlequah for college teaching, and performance opportunities in 2009.
Farren currently serves as Collaborative Pianist at Northeastern State University in Tahlequah, Oklahoma. He is an instructor of Class Piano, Music Appreciation, and Rock Music History and also teaches in the NSU Community Music Academy. Throughout the year Farren collaborates with numerous faculty, guest artists as well as working with Opera & Musical Theatre, University Singers, and University Chorus. Since 2009, Farren has played in the River City Players band, while directing the band since 2016.
Farren is the co-founder of Salon House Concerts, a bi-monthly series featuring musicians from the region. He has been a collaborative artist for many competitions including the Crescendo Music Awards held each year in Tulsa. His recent solo projects include a recital titled Creatures of Light and Dark , which included various character pieces ranging from gnomes to gargoyles, and a recital titled Dances for Piano , ranging from Bach to Bartok to Piazzola. Farren's current project is a recital involving video game music in different mediums.
Farren leads, and plays mandolin in a Tahlequah group called Bear Creek Troupe. Their focus is Celtic dance music, and ballads. Additionally, he plays mandolin in the Tahlequah Mandophonics; a group that specializes in a variety of octet arrangements for mandolins, mandola, mandocello, guitar, bass, and flute.
In Farren's spare time, he enjoys hiking outdoors, and science fiction absorption. Farren tends to a small herd of miniature horses known as Little Cherokee Horses with his wife, and children. He is also a proud member of the Cherokee Nation.
Farren's degrees include a B.A. in Education from Northeastern State University (summa cum laude,) and an M.M. in Piano Performance and Pedagogy from the University of Oklahoma.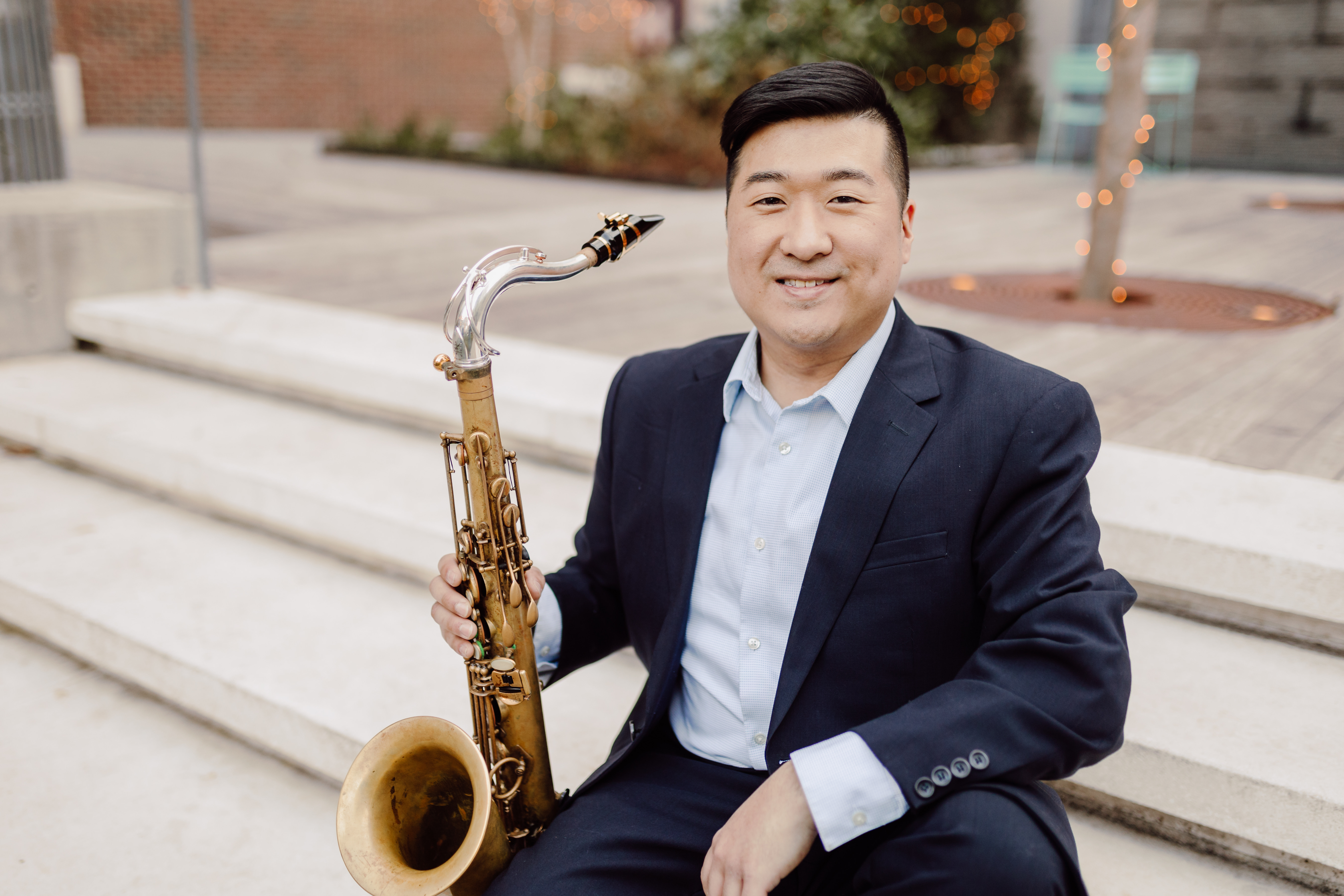 Origin Records recording artist Jordan VanHemert is a saxophonist and composer based in Oklahoma. Hailed by legendary bassist Rodney Whitaker for his "powerful voice on the saxophone",
VanHemert is currently touring as a bandleader and has performed in iconic venues across the United States. Acclaimed for his "adept and purposeful" solos that "swing surely and easily in the manner of Sonny Rollins" (All About Jazz), VanHemert's compositions pay homage to his Korean roots and his inspiration from blues-infused hard bop tradition that was handed down to him by his mentors.
VanHemert can be heard on over 15 commercial recordings, including four critically acclaimed releases as a leader. His fifth project will be released in 2024 on Origin Records and will feature VanHemert alongside jazz luminaries Rodney Whitaker, Helen Sung, Lewis Nash, Michael Dease, and Terell Stafford. VanHemert has performed or recorded with some of the most celebrated artists in jazz, including Rodney Whitaker, John Webber, Dmitri Matheny, Chris Vadala, Geri Allen, Vince DiMartino, and more.
Passionate about empowering the next generation of musicians, Dr. VanHemert currently teaches at Northeastern State University where he leads the Jazz Studies and Commercial Music major and serves as the Director of the NSU Jazz Ensemble. Previously, he has served on the faculties of the Schwob School of Music at Columbus State University and Hope College, earning awards for exemplary teaching and his commitment to students in and outside the classroom.
VanHemert is a Vandoren Artist-Clinician, Selmer Paris Saxophones Performing Artist, and KeyLeaves endorsing artist. He performs exclusively on Vandoren reeds and mouthpieces and Selmer Paris saxophones, and he uses KeyLeaves products on all of his saxophones. He holds degrees from Central Michigan University, the University of Michigan, and the University of Illinois Urbana-Champaign.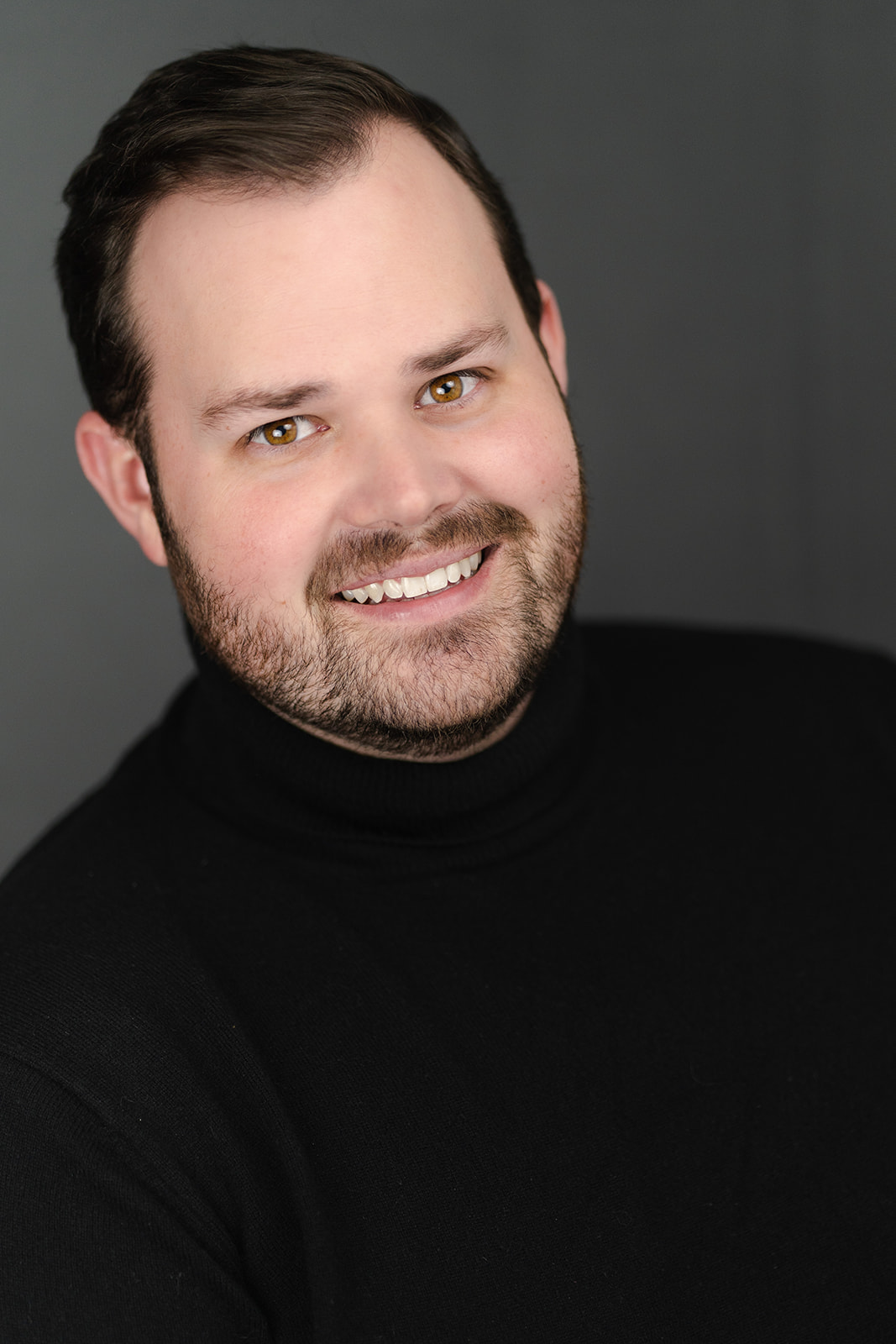 Hailed by the Miami Herald for his "penetrating tenor," Justin Kroll is a focused singer who combines an exciting instrument with radiant musicality and an undeniable stage presence.
The 2022/2023 season was an active one for Justin, including house debuts at Opera Idaho, as an Emerging Artist, and Central City Opera in Central City, Colorado, as a Bonfils-Stanton Apprentice Artist. In addition, the 2022/2023 season saw Justin make his debut with the Madison Symphony in Off's Carmina Burana, as well as with Geneva Light Opera in Geneva, New York covering Nemorino in Donizetti's The Elixir of Love.
While at Opera Idaho, Justin covered Il Conte Almaviva in Rossini's The Barber of Seville, performed Malcom and covered Macduff in Verdi's Macbeth, and performed the Gamekeeper and covered the Prince in Dvořák's Rusalka. In addition, Justin performed alongside his Emerging Artist colleagues as the Count in Opera Idaho's touring outreach production of Opera for the Young's The Barber of Seville, bringing opera to elementary and middle schools throughout the Treasure Valley and Southwest Idaho.
An active performer, Justin was recently heard in Madison as Beadle Bamford in University Opera's production of Sondheim's Sweeney Todd at UW-Madison, as well as Arturo in Donizetti's Lucia di Lammermoor with Madison Opera. Other recent operatic performances include: Marc Blitzstein in I Wish It So: The Man in his Music with University Opera, as well as in University Opera's award-winning Spring 2021 production entitled What's Past is Prologue: The Unfinished American Conversation; Narcissus in a premiere performance of Christopher Cerrone's All Wounds Bleed with Latitude 49, Lensky in Tchaikovsky's Eugene Onegin with the Russian Opera Workshop, and Spoletta in Puccini's Tosca with Painted Sky Opera of Oklahoma City.
In competition, Justin was most recently the 4th Place winner in the 39th Annual Palm Springs Opera Guild of the Desert Competition in Palm Springs, California, as well as a semi-finalist for the 2023 Rochester International Voice Competition. Justin represented the United States at the 8th Linus Lerner International Voice Competition in Guadalajara, Mexico, and the 6th UNISA (University of South Africa) International Voice Competition in Pretoria, South Africa, and was a finalist in the Texoma Region of the 2020 NATS Artist Awards competition. Justin was also a finalist in the 2021 University of WisconsinMadison Mead Witter School of Music Concerto Competition, semi-finalist for the 2022 Annapolis Opera Competition, and semi-finalist for the 2022 Houston Saengerbund Awards.
As an educator, Justin has previously served as an Instructor of Voice at McLennan Community College in Waco, Texas, and has presented master classes at institutions such as Boise State University, the University of Idaho, and Brigham Young University – Idaho.
A native of Marlin, Texas, Justin holds the Doctor of Musical Arts degree in Voice Performance at the University of Wisconsin-Madison. He also holds the Master of Music degree in Voice Performance, and the Bachelor of Music degree in Music History & Literature from Baylor University, as well as an Associate of Arts degree in Music from McLennan Community College.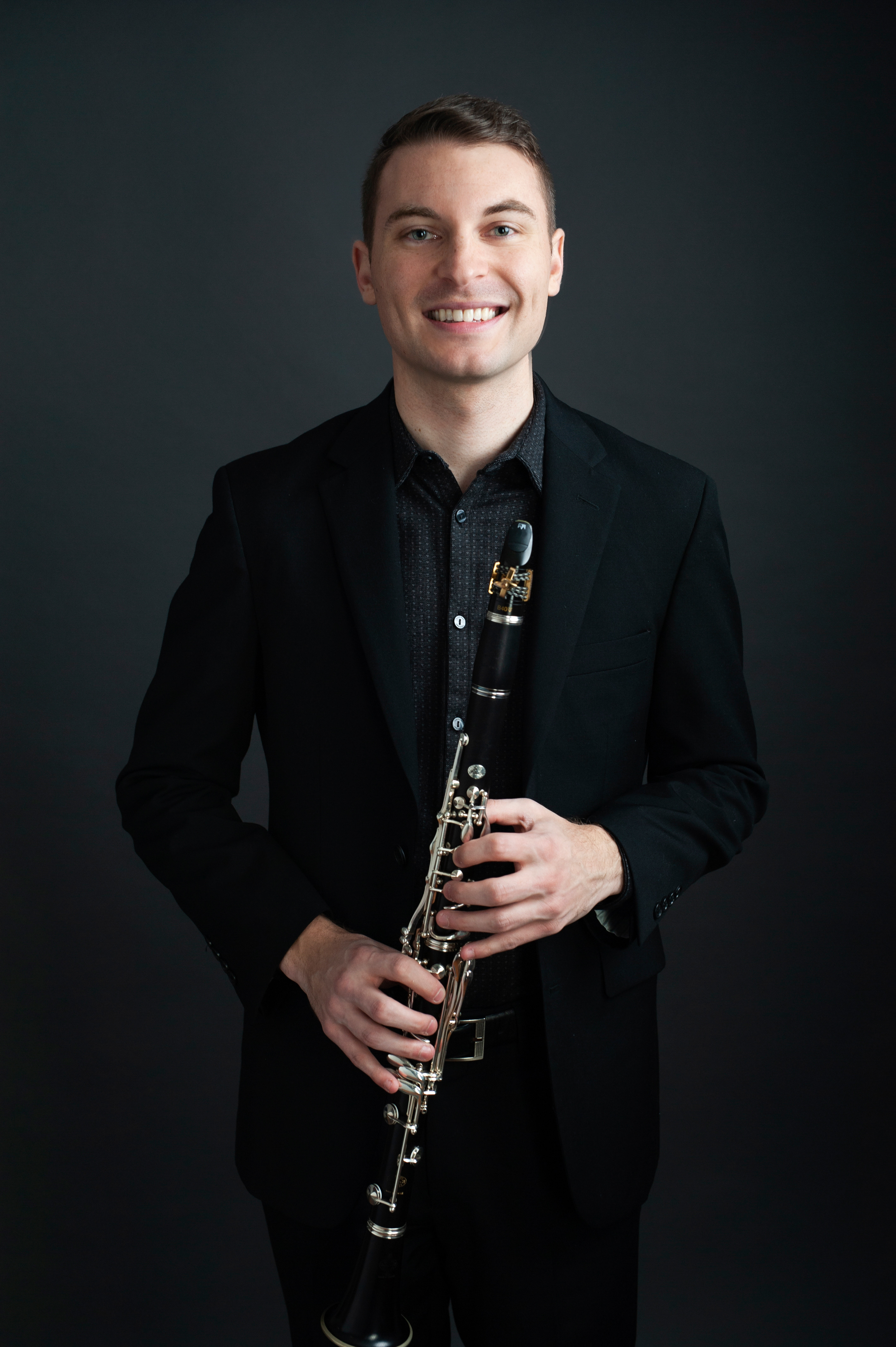 Dr. Bryce Newcomer is an established performer, music theorist, and educator. Bryce is 2nd/bass clarinet of the Opera in the Ozarks Orchestra and freelances nationally. Recent performances include the Dayton Philharmonic and Ballet, Lexington Philharmonic, Kentucky Symphony, and Springfield Symphony (OH). Previous to NSU, Bryce was faculty of clarinet and music theory at Xavier University. An avid chamber musician, Bryce is the clarinetist of Some Light Reeding and Panoply Winds: A international touring wind quintet committed to sharing culture through music. Panoply was a guest ensemble in residence at the 2019 Stellenbosch International Chamber Music Festival in South Africa. In collaboration with bassoonist Andrea C. Baker, Some Light Reeding aims to improve accessibility and equity among developing woodwind students. Bryce has participated in the Vancouver Symphony's Orchestral Institute and the Music in the Mountains Festival, and was a finalist in the International Clarinet Association's Orchestral Audition and Research Competitions and a semi-finalist in the Young Artist Competition.
As a theorist, Bryce's primary research interests include semiotics, performance analysis, timbre, form, and pedagogy. Most recently, he presented his semiotic research on the E-flat Clarinet's repertoire at the American Single Reed Summit and research on woodwind Eingänge at the International Clarinet Association's Clarinetfest.
Bryce holds DMA and MM degrees from the University of Cincinnati College-Conservatory of Music in clarinet performance and music theory, and a BM in performance and music theory from the University of North Texas.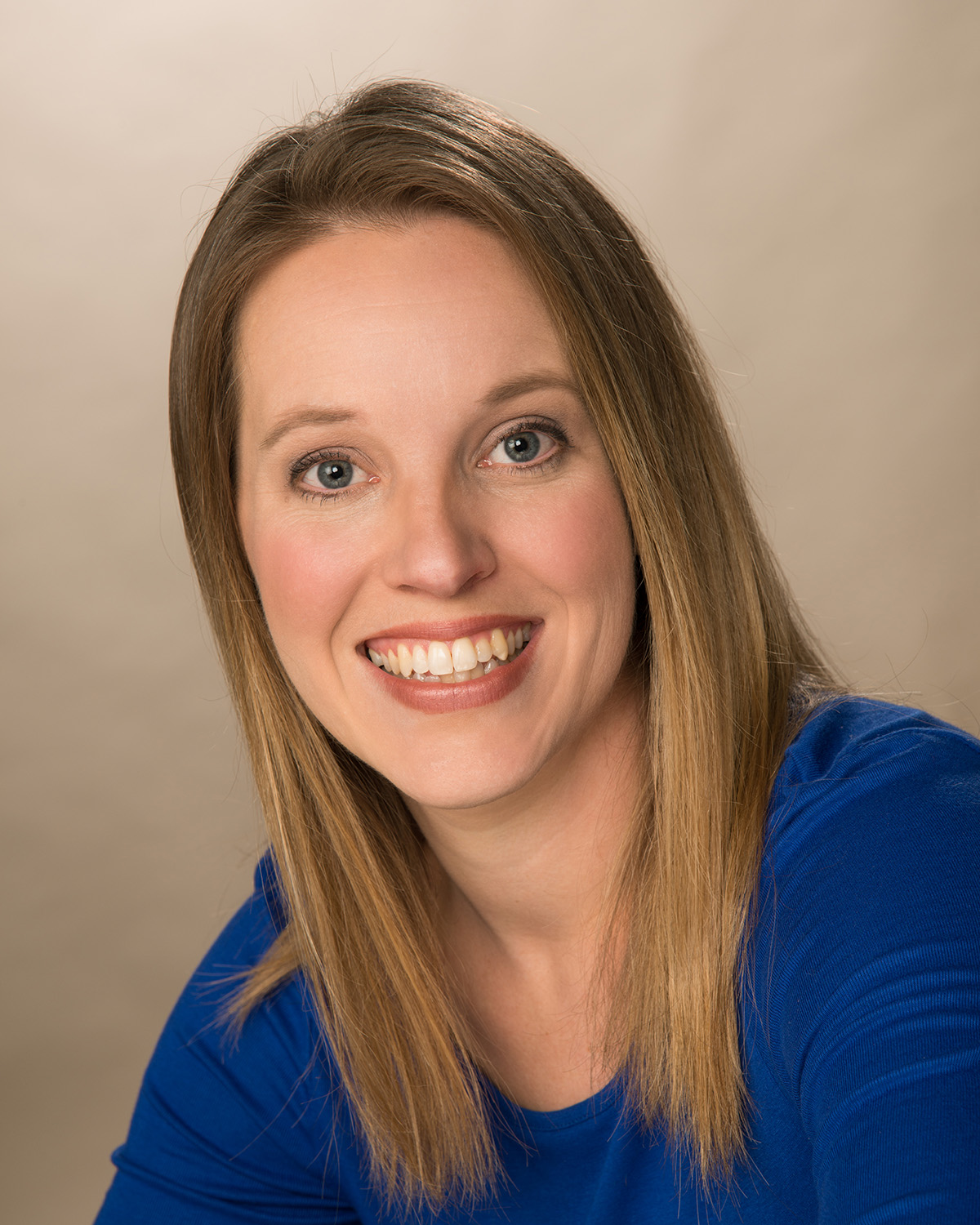 A versatile teacher and performer, soprano Alison Moore enjoys a career performing art song, oratorio, and musical theatre. Established as a teacher, Moore has more than 10 years of experience teaching voice at the collegiate level. Having earned ABD status, she is nearly finished with her degree in voice performance from Ball State University. Her dissertation is focused on the vocal music of Cécile Chaminade and seeks to highlight and elevate the music of this underrepresented composer.
As a performer, Ms. Moore has collaborated with various choral communities serving as the soloist for major chorale works including the Brahms "Ein deutsches Requiem", Fauré "Requiem" and Dan Forrest's "Requiem for the Living". Passionate about highlighting works by female composers, Ms. Moore has presented lecture recitals on the music of Cécile Chaminade and Germaine Tailleferre.
She holds a master's degree in voice performance from Wichita State University and a bachelor's degree in music from North Park University Chicago. Prior to this position, Ms. Moore directed the University Chorale and taught applied voice at Indiana University East.