Department of Music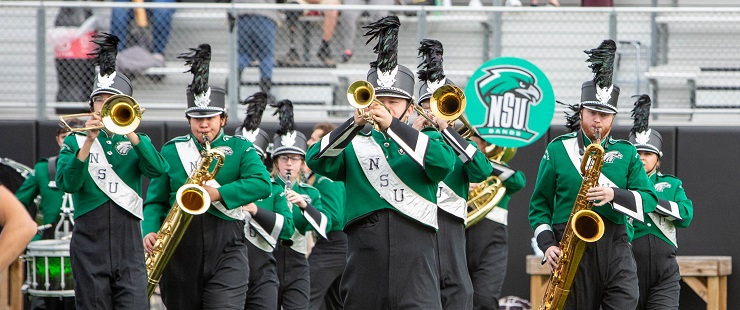 Mission
The Northeastern State University Department of Music is a part of the College of Liberal Arts. Its mission is to provide undergraduate education leading to the Bachelor of Music Education degree (with options in Instrumental and Choral/Vocal music) and Bachelor of Arts degree (with options in Musical Arts, Music-Business, Performance and Jazz Studies & Commercial Music), and to provide coursework directed to the general student population. Through quality teaching, research and scholarly activities, service to local and professional communities, and high expectations, our dedicated faculty and staff provide a friendly learning environment where students are prepared to achieve socially responsible career and personal goals for success in a challenging global society.

The Northeastern State University Department of Music offers many opportunities for music majors and non-majors alike.
NSU Department of Music
605 N Grand Ave
Tahlequah, Oklahoma 74464
Phone: 918-444-2700
Fax: 918-458-2348
Department Secretary: Cheryl Nobles
Email: noblesc@nsuok.edu
The NSU Department of Music is fully accredited by the National Association of Schools of Music.
National Association of Schools of Music
11250 Roger Bacon Drive, Suite 21
Reston, VA 20190
Phone: 703-437-0700, extension 125
http://nasm.arts-accredit.org