Bachelor of Science in Chemistry
About the Chemistry Program
Chemistry is all around us - in what we eat, what we breathe, how we live and what we are. Chemists study not only what things are, but also what they do and how they do it. Nearly all sciences and advances in fields such as molecular biology, environmental science, materials science and medicinal chemistry are built upon an understanding of chemistry. You may earn a Bachelor of Science degree in Chemistry or Chemical Education at Northeastern State University. Chemistry courses provide a sound background in chemical principles and challenge students to develop excellent problem-solving skills. Courses in biochemistry, inorganic, physical, analytical, organic, environmental and polymer chemistries comprise the curriculum. Besides formal classroom instruction, chemistry majors sharpen their abilities in a variety of laboratory courses and by the completion of an independent research project.
Obtaining an undergraduate degree in chemistry prepares you for many different careers, including employment as a research chemist or a lab technician in industrial quality control, environmental assessment, forensics, patent law or education. Furthermore, the chemistry program prepares you for pursuing advanced degrees or in entering health-related professional schools (medical, pharmacy, dental, optometry, chiropractic, etc.).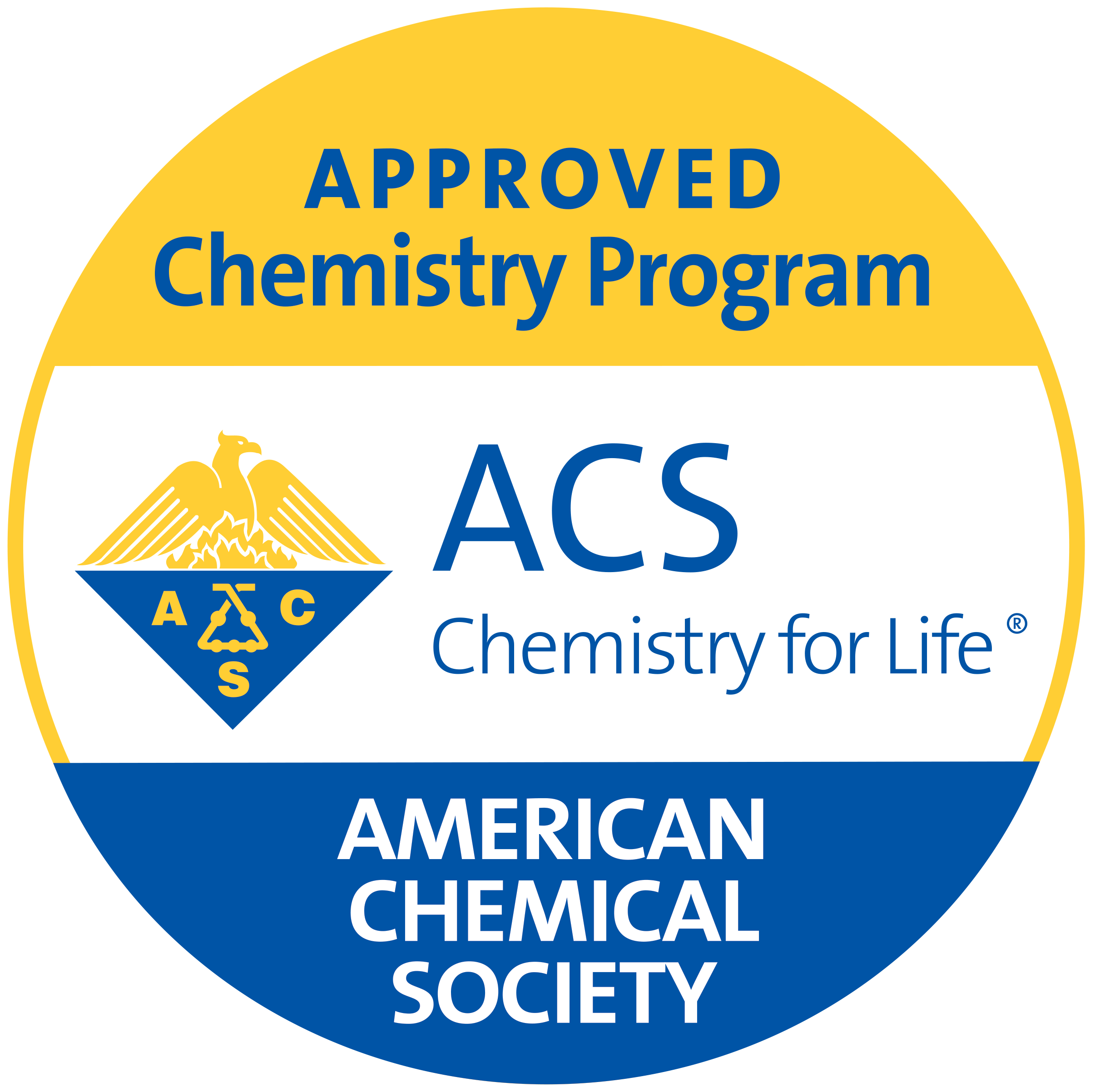 Degree Available at
Transferring to NSU?
Make your transition to NSU as smooth and seamless as possible.
Visit Transfer Student Services for more information.
Career Services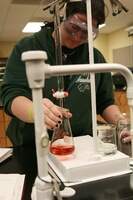 Program Options
Chemistry, Professional Option
This option is designed to meet the American Chemical Society standards and can result in an ACS certified degree.
For more information about degree requirements, visit the NSU catalog.
Chemistry, Environmental Option
This option includes training in chemistry, biology, and environmental science and is designed for students with an interest in working to improve and maintain the environments.
Chemistry, Biochemistry Option
This option has a special focus on the intersection of chemistry and biology. The molecular level of biomolecules, the molecular basis of human diseases, and biotechnology will be studied. This option can meet the ACS standards and result in an ACS certified degree.
Chemistry Faculty Directory