Sequoyah Institute
WE ARE CURRENTLY SELLING TICKETS FOR THE 2021 RIVER CITY PLAYERS SEASON!
Click HERE to purchase tickets online, or stop by the Playhouse Box Office at 300 N. Muskogee Ave!
Box office hours are Tuesday through Friday, 12PM-5PM.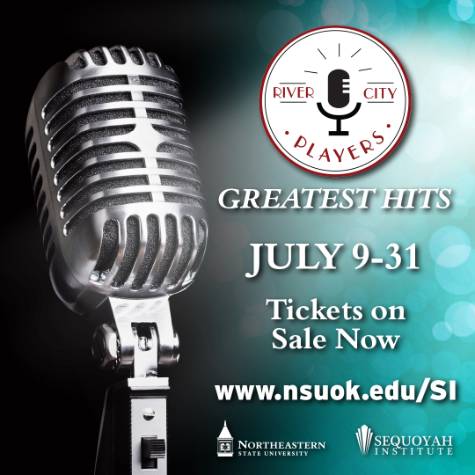 2021-2022 Performing Arts Series will be announced soon!
We are excited to share that we will be presenting a 2021-2022 Performing Arts Series. Season information will be announced later this summer. If you are interested in becoming a season subscriber, please contact our coordinator, Marissa Mitchell at (918) 444-4505.
We look forward to seeing you this fall at the theatre!
Upcoming Events
Get your tickets now for the 2021 River City Players!
Contact Us
The Sequoyah Institute
300 N Muskogee Avenue
Tahlequah, OK 74464
Phone: 918-444-4500