Continuing Education | NSU

Courses
How to Read a Financial Statement
Financial statements can look intimidating and, as a non-financial manager, you may feel like ascertaining the right conclusion from a financial statement is like finding a needle in a haystack. This course covers financial reports and their meaning. You will learn the fundamentals and importance of the income statement, balance sheet, and statement of cash flows, and how they can be used to manage a business. You will also be exposed to financial (ratio) analysis.
Social Media for Nonprofits
Effective use of social media as a marketing tool is often essential for nonprofits to get attention in this digital world. This course introduces learners to the use of social media in communicating, marketing, public relations, and fundraising for nonprofits. It explores the major social media platforms (Facebook, LinkedIn, Twitter, YouTube, Pinterest) as vehicles for nonprofits to reach their members, volunteers, and donors.
Certificate in Managing Change and Resolving Conflict
Leaders and managers are often called upon to deal with the challenging impacts of change, to work through disputes with partners and customers, and to resolve conflict within the organization.

This Certificate in Managing Change and Resolving Conflict covers the key issues and best practices for managers dealing with contentious situations in the workplace. Each of the seven courses in this suite offer examples, videos from practitioners and experts, interactive games, and review questions to ensure mastery of the material.The courses present strategies that managers can use to help deal with conflict, with case studies and scenarios that highlight key issues. Courses included in this certificate program are listed at the bottom of this page.This program can help both current managers, and those advancing in the management ranks, with the necessary knowledge and skills.
Join our mailing list
Stay up-to-date on courses in your area of interest.
Subscribe to our mailing list.
Online Learning Readiness Tool
SUCCESS STORY
"Congratulations to Community Music Academy student Paige Willis on a successful audition for the OkMEA All State Bands yesterday! She was placed as third chair in the Wind Ensemble. Paige is a senior at Ft. Gibson High School and studies with Dr. Ben Hay. Way to go, Paige!"
Check out our courses for Educators!
Check out the who's hiring for these jobs and what they are paying!
EVENT REGISTRATION SERVICES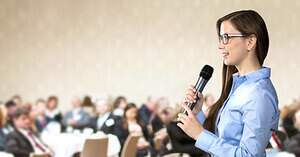 CONTACT US
Email: ce@nsuok.edu
Tahlequah Office
512 N. Muskogee Ave.
Tahlequah, OK 74464
Phone: 918-444-4610
Fax: 918-458-2361
Broken Arrow Office
3100 E. New Orleans
Broken Arrow, OK 74014
Administration Building, Suite 332 (3rd floor)
Phone: 918-449-6225
Fax: 918-449-6448